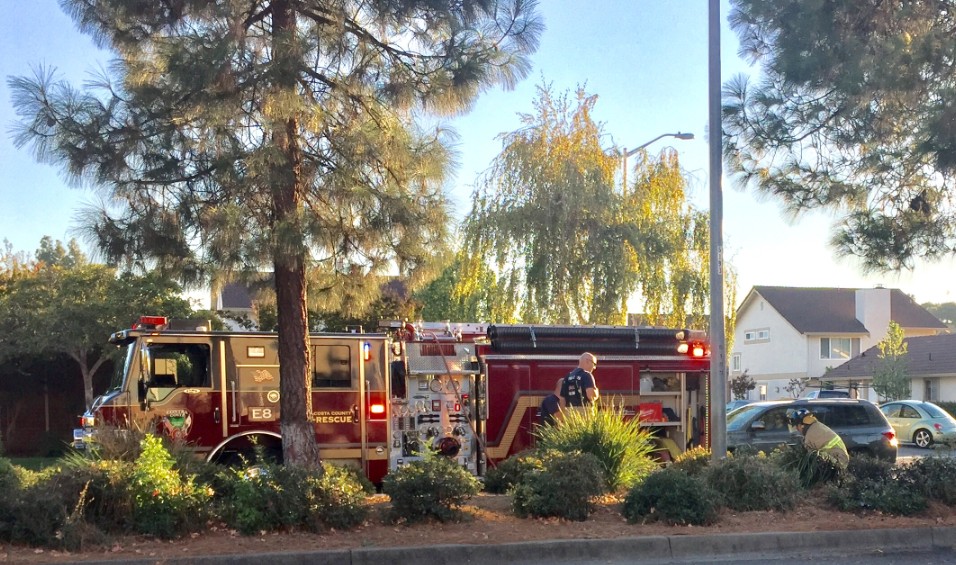 >
A brush fire was extinguished in the center median on Clayton Rd. near Bassett Dr. in Concord on Tuesday evening.
No injuries were reported.
A witness tells Claycord.com "My husband and I and a third Samaritan just helped put out the fire. I didn't capture the before  picture prior to the fire department getting there because we were trying to control the fire before it got bad. We saw a suspicious female standing in the center divider, within seconds it caught on fire and she walked off."
Thanks to Fanny for the information and the picture.