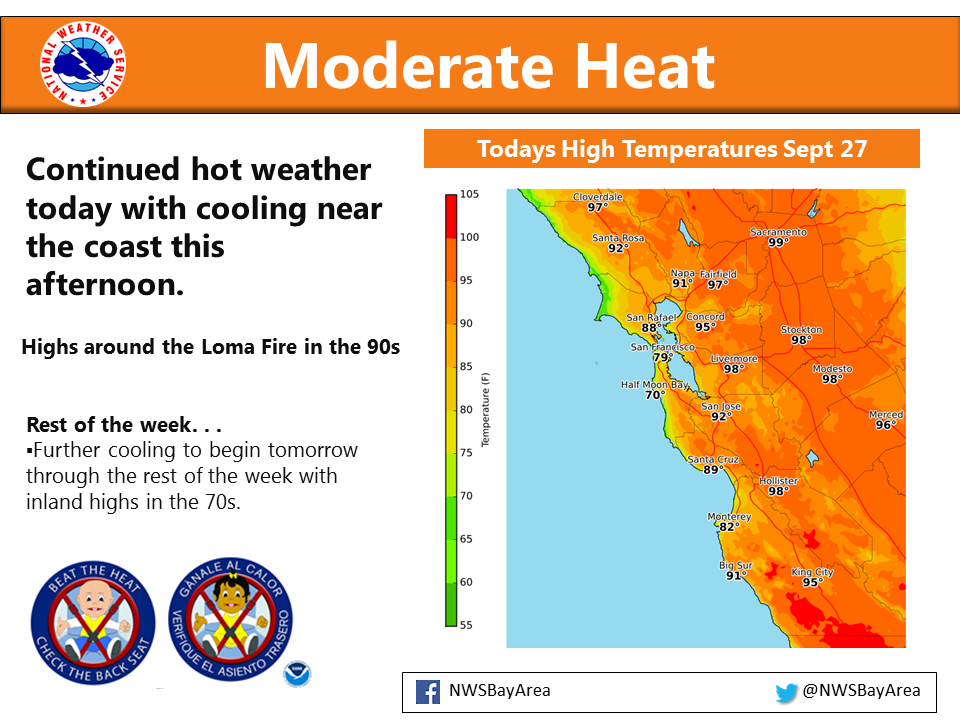 >
The Bay Area's heat advisory is no longer in effect, but you can expect continued hot weather today with cooling near the coast this afternoon, according to the National Weather Service.
A more noted cooling trend will begin tomorrow as a pacific trough approaches the region bringing near to below normal temperatures Friday and Saturday, the Weather Service said.
Do not leave children or pets in a car….beat the heat, check the backseat!