Concord Police were called on citizens who tried to attend a public meeting on the proposed Rocketship Charter school at 988 Oak Grove Rd., which is currently the site of "The Church At Concord".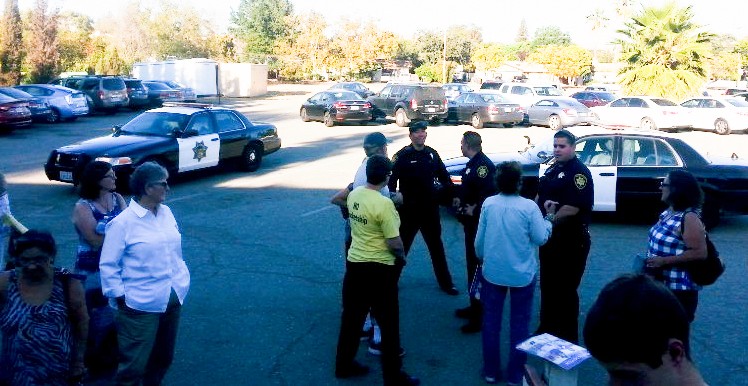 >
All homes within 500 feet of the church property received a notice from Rocketship Charter regarding a meeting tonight. Those on scene say only about eight homes were given a notice, and anybody who lives more than 500 feet from the property was denied entry into the meeting.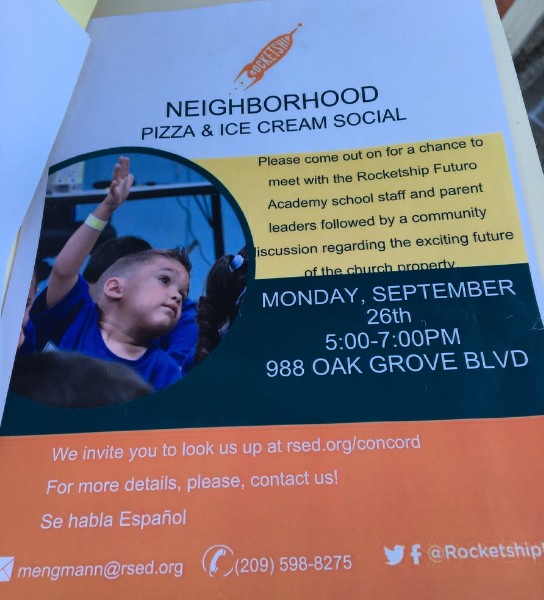 >
The notice reads "please come out on for a chance to meet with the Rocketship Futuro Academy school staff and parent leaders followed by a community discussion regarding the exciting future of the church property."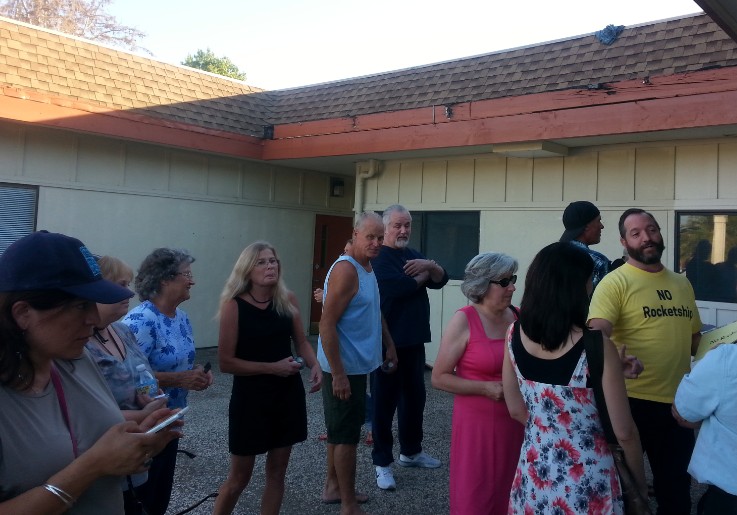 >
Concerned community members waited outside and were told not to take pictures or video, according to witnesses.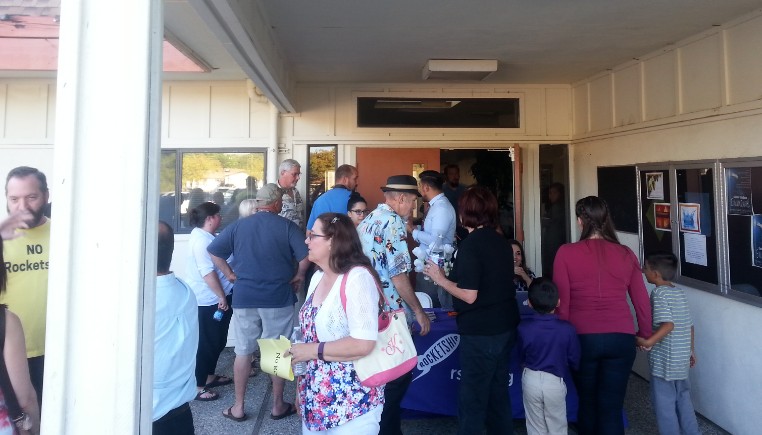 >
Rocketship Charter finally said the public would be welcome after 7 p.m., but most people had already left after police arrived, witnesses said.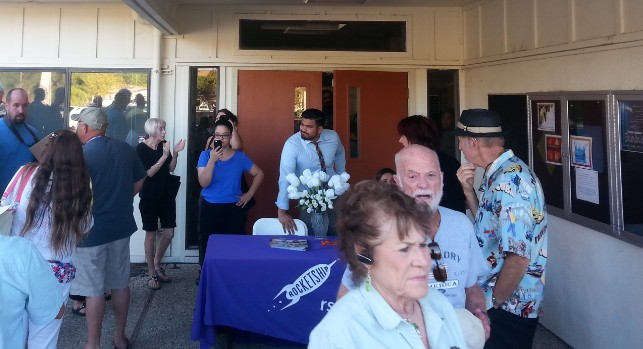 >
Rocketship Charter currently has a school on the campus of Ayers Elementary school in Concord. The school was denied by the Mt. Diablo Unified School District and the County Board of Education, however, it was approved by the California Board of Education. The MDUSD, under proposition 39, is required to provide the charter a facility in which to operate, even though they are against the proposed school.
Thanks to "DLS" for the photos from outside the meeting.
UPDATE, 8 p.m.: The public has been invited in. About 30 people from the surrounding neighborhood are attending the meeting. Rocketship Charter says the proposed school, which is right down the street from Ygnacio Valley Elementary on Chalomar Rd., would hold about 550 students.
Traffic and safety are also major concerns since the school would be on the corner of Oak Grove and Chalomar.