A possible red light runner rear-ended a County Connection bus on Clayton Rd. near Thronwood Dr. on Sunday morning, according to the Concord Police Department.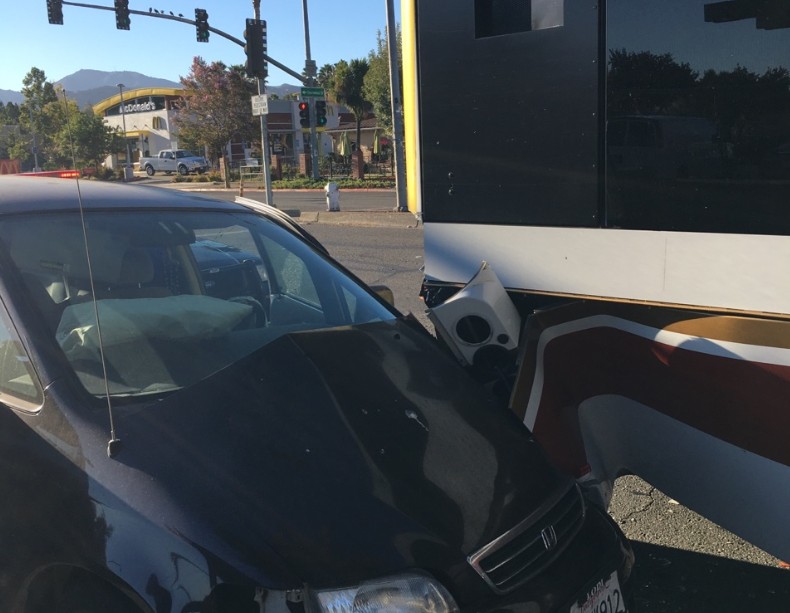 >
Police tell Claycord.com the woman allegedly ran the red light on westbound Clayton Rd. and apparently tried to swerve out of the way of a vehicle turning left on to Thornwood Dr. from eastbound Clayton Rd. After she swerved, she struck the back of the bus.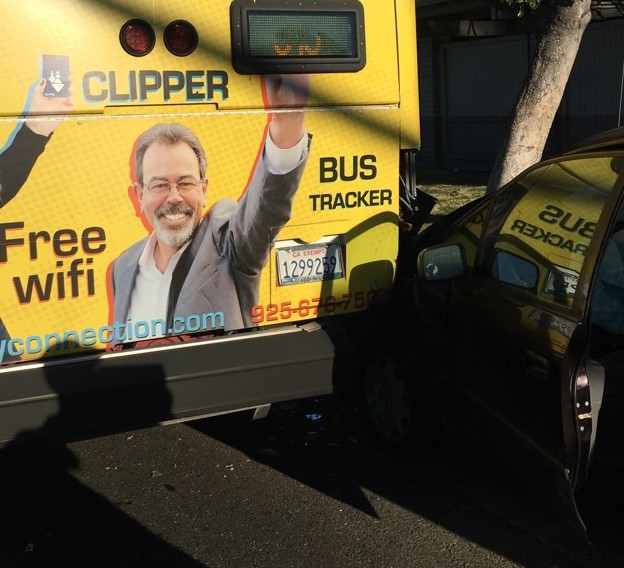 >
No major injuries were reported.