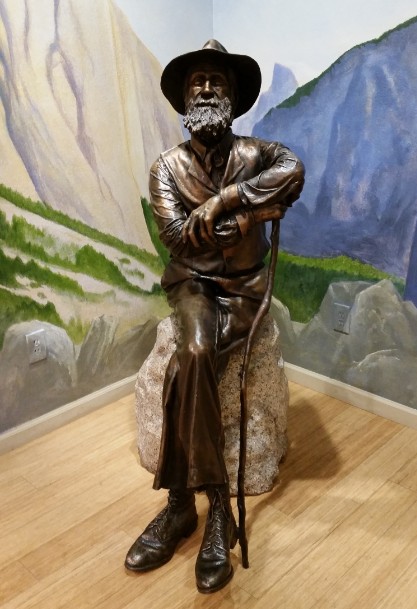 >
John Muir National Historic Site seeks dedicated volunteers to join our team in providing assistance at the Visitor Center and for informal interpretation in John Muir's historic home.
Prior to starting your volunteer responsibilities, each volunteer must attend a six-hour training session on April 2, 2016 from 9:00 AM – 4:00 PM (one hour included for lunch which is provided). Additional individual training will be provided as needed. Volunteers will be required to work at least two shifts per month in either the Visitor Center or in the Historic Home. Volunteers may also participate in special events such as Full Moon Walks, Campfire Programs, Nature Walks, and Stargazing Programs.
To reserve your spot in our training program, please contact Nate Tusa at nate_tusa@nps.gov, or by phone at 925-228-8860 ext. 6423. If you cannot attend the above training but are interested in future training opportunities, please let us know. To learn more about volunteering at this national park, you can visit us at http://www.nps.gov/jomu/getinvolved/volunteer.htm.
Created in 1964, the John Muir National Historic Site preserves the home, landscapes, and gravesite of conservationist and national park advocate John Muir. Muir spent his entire life exploring, studying, and writing about his experiences in the American wilderness, most notably the Sierra Nevada Mountains. His writing set the stage for a conservation movement that would spur the protection of nature nationwide and ultimately earn Muir the title "Father of the National Parks".
The John Muir National Historic Site Visitor Center is open seven days a week from 10 AM to 5 PM and is located at 4202 Alhambra Ave, Martinez, CA 94553. Admission to the Visitor Center and all park sites and programs is free.
photo credit: Jenny Wood Pierce