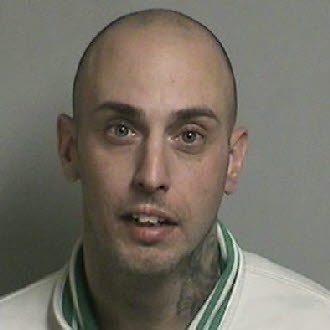 >
Fairfield police provided details today on the events that led up to an officer-involved shooting Monday that hospitalized a suspect who was wanted for a shooting last week that injured a child in Concord.
The incident began with a citizen calling Fairfield police at about 12:40 p.m. Monday to report they were driving behind a man they recognized from news reports as 32-year-old Concord resident James Jarrard.
Jarrard, who was being sought in connection with a drive-by shooting that left an 8-year-old boy with a gunshot wound on Friday, was allegedly driving a vehicle reported stolen out of Walnut Creek.
Police said the citizen followed Jarrard to a parking lot in the 3400 block of North Texas Street. He was still in the parking lot when responding officers arrived, standing outside his vehicle, police said.
Jarrard fled upon seeing the officers, police said. He ran east through the parking lot and then headed south behind a business as an officer called for him to stop, police added.
He entered a service alley between the store and a large retaining wall, where officers blocked his retreat by splitting up and entering the alley in both directions, police said.
Jarrard saw that police vehicles had blocked the southern end of the alley after rounding a shipment container in the alley and responded by turning around to exit the way he came in, police said.
Jarrard began reaching and grabbing at his waistband area as he ran directly toward officers pursuing him from the alley's northern end, police said.
Fearing that the suspect was reaching for a weapon, an officer identified as 9-year department veteran Zachary Sandoval pulled out his pistol and fired two shots at Jarrard, police said.
One of the bullets, fired from around 55 yards away, struck Jarrard in the right side of his neck. Officers took him into custody and administered medical aid until paramedics arrived, police said.
Jarrard was taken to a hospital in critical condition. This afternoon, his condition has been upgraded to stable but he remains in the hospital.
No weapon was found in Jarrard's possession or in the area where the shooting occurred. He told investigators he was reaching down to pull up his pants during the pursuit, police said.
The shooting has been under investigation by the Fairfield Police Department's Major Crimes Unit and the FBI Safe Streets Task Force as well as the Solano County District Attorney's Office.
Sandoval, in accordance with department protocol, has been placed on paid administrative leave.
Once Jarrard is released from the hospital, he is expected to be arrested on suspicion of resisting arrest, violating his parole, possessing a stolen car, methamphetamine and drug paraphernalia, along with counts stemming from the arrest warrant from Concord.
Concord police broadcasted Jarrard's description after an 8-year-old boy was shot in the 2900 block of La Salle Avenue at 5:50 p.m. Friday. The boy had been outside playing when he was shot in the neck in a drive-by shooting, police said.
The boy's family took him to John Muir Medical Center. He was later transferred to Children's Hospital in Oakland and is recovering. Police said the motive remains unclear, but said the family knows Jarrard.
Concord police officials were not immediately available to provide an update on the boy's condition or the ongoing investigation into that case.