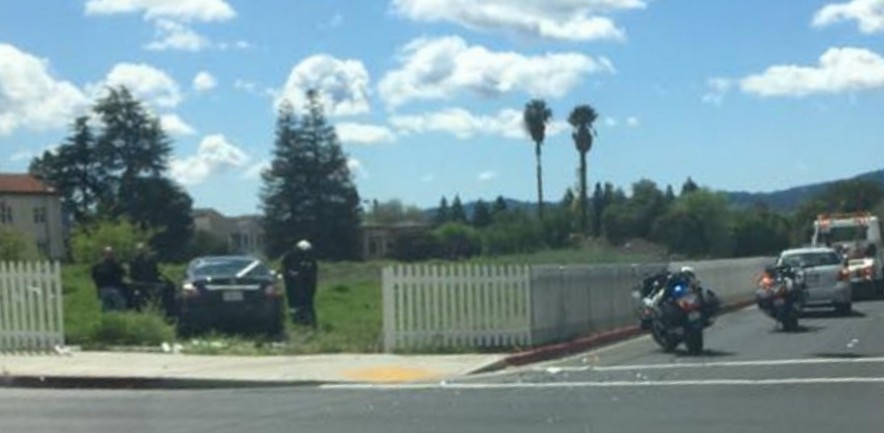 >
It happened again.
Concord's $61,704 fence (which is probably closer to a $100,000 fence since it's been damaged dozens of times), was struck again on Monday afternoon.
The fence completely surrounds the empty property on Galindo between Clayton Rd. & Concord Blvd., and on Monday afternoon, somebody drove right through it.
Thanks to Erika Davis for the photo.