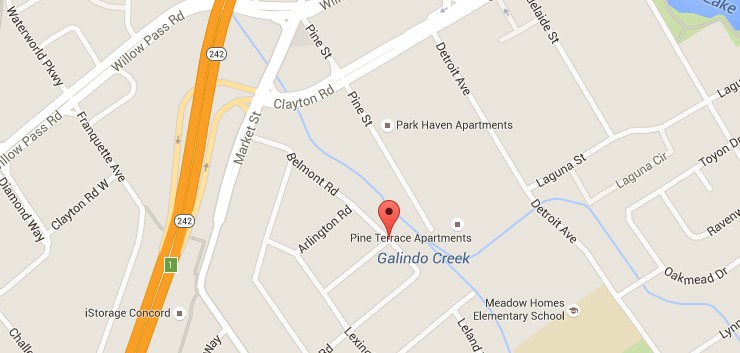 >
A stolen vehicle suspect who evaded Martinez Police during a pursuit and fled to Concord is on the run.
Concord Police are searching for the man, with help from a CHP helicopter, in the area of Belmont Dr., which is off Market St. in South Concord.
A detailed description of the suspect is unavailable at this time.
If you're in the area, lock your doors, because police believe the man might be armed with a gun.
map: google maps