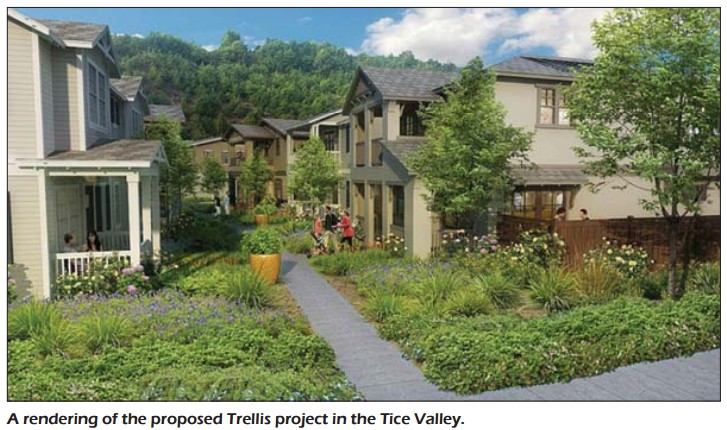 >
A proposal to build up to 53 single family homes on 5.28 acres next to the Tice Valley Gymnasium and neighborhood park in Walnut Creek will come before the Walnut Creek City Council on Dec. 15.
The site was most recently home to the Jewish Community Center, which closed in 2011, citing financial issues. They entered into an option-to-buy agreement with Pulte Homes in 2012. Development plans for the site have evolved significantly; an earlier iteration, prior to Pulte Homes' involvement, sought to build more than 100 condominiums in 4-story buildings.
Details about the Trellis project are available at www.walnut-creek.org/ developmentprojects.