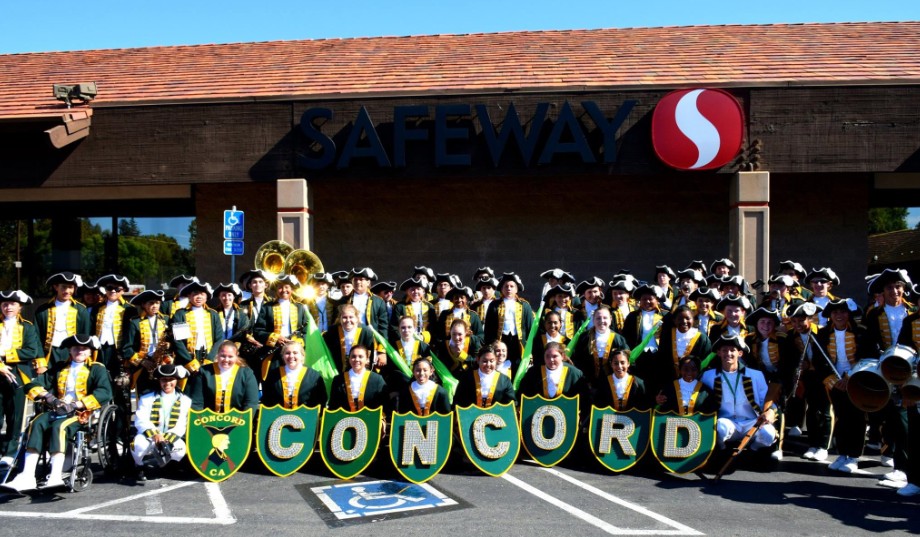 >
The Award Winning Concord High School Instrumental Music Program is holding their annual March-A-Thon fundraiser on Saturday, October 3rd, 2015 from 8:00am-1:00pm.
The Marching Band and Auxiliary will be marching and playing music for over six miles as they meander their way through the suburbs of Concord.  They will make a quick stop at the Denkinger Safeway (Treat & Denkinger) from approximately 11:15-11:30 to play a few of this year's songs (time may vary).
The community continues to generously give to these amazing students and the music program at CHS.  The program deeply appreciates donations received from the community to help offset transportation costs to enriching events/competitions, curriculum improvements, and for instrument related costs/repairs for the 120+ students in the program.
As the Marching Band plays students from our other music programs will be ready with the donation buckets. All donations are tax deductible.  Checks can be made out to: CHBB.  If the band isn't going through your neighborhood or you won't be home, but you'd still like to donate, please mail your check donation to:
CONCORD HIGH SCHOOL INSTRUMENTAL MUSIC BOOSTERS
P.O. BOX 2114
CONCORD, CA 94521