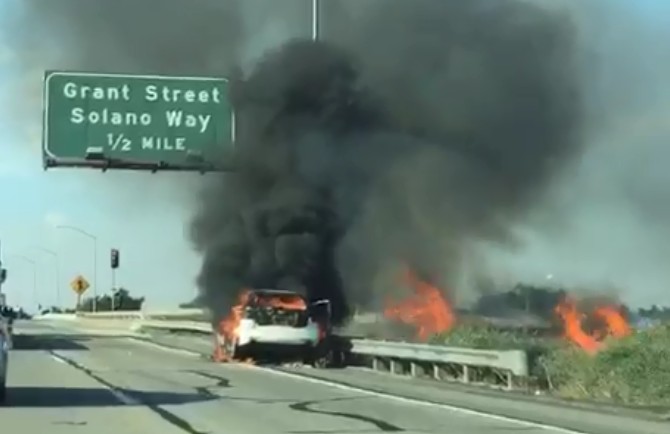 >
A vehicle fire has been extinguished on northbound highway 242 near Grant St. in Concord.
The blaze completely destroyed the vehicle, and caused a minor vegetation fire.
No injuries were reported, and the vehicle is about to be towed from the scene.
Use caution if you're in the area.
Thanks to the Claycordian for sending the video, and thanks to Luis for the photo.