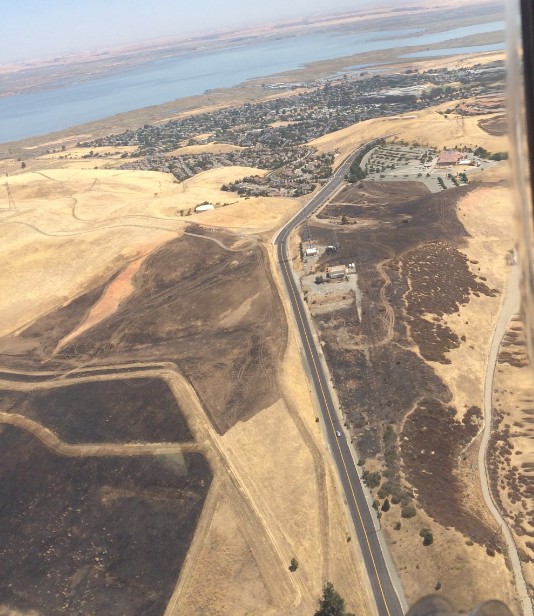 >
"Mom in the Sky" sent us this photo, which is high above Evora Rd. in Concord, and shows the areas that were burned by the three recent vegetation fires.
These fires were close to several buildings, including a school and church.
Please be extra careful, and don't do anything that might cause a wildfire, because our local firefighting resources are already spread too thin.
Thanks to "Mom in the Sky" for the great photo.