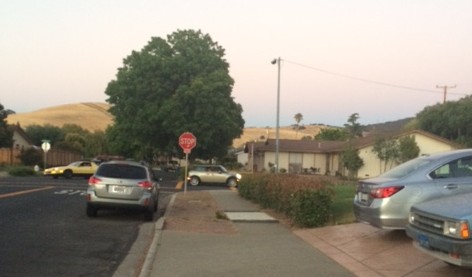 >
A concerned local resident sent the following message about two vehicles that were spotted near Woodside Elementary School in Concord on Wednesday.
Yellow Camaro and a Mini with no licence plate street racing and doing donuts outside Woodside Elementary in Concord tonight from 8:30pm until 10:30pm.
Can't believe how blatantly they did it for three hours! Burnout, park, go hang out on school grounds, burnout, park, repeat … Over and over again. Irresponsible. Hope the parents who brought the brand new car for their little angels are proud!
Concord Police confirm they were dispatched to San Simeon Dr. after three people phoned to complain. They did make contact with the driver of one of the vehicles, who was 19-year-old. It is currently unknown if the driver was cited.
Police say there was no damage to school property.