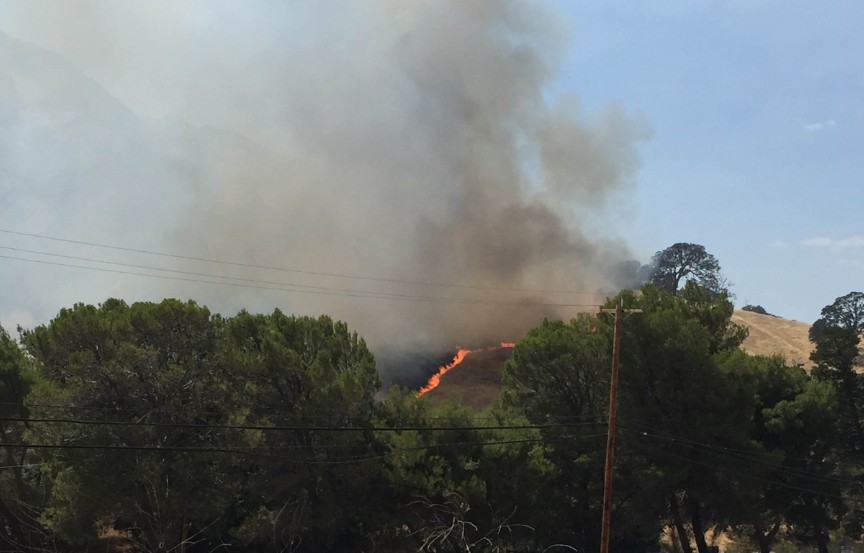 >
A three-acre vegetation fire is burning on Marsh Creek Rd., near the detention center in Clayton.
Use caution if you're in the area.
Thanks to Leesamarie for the photo.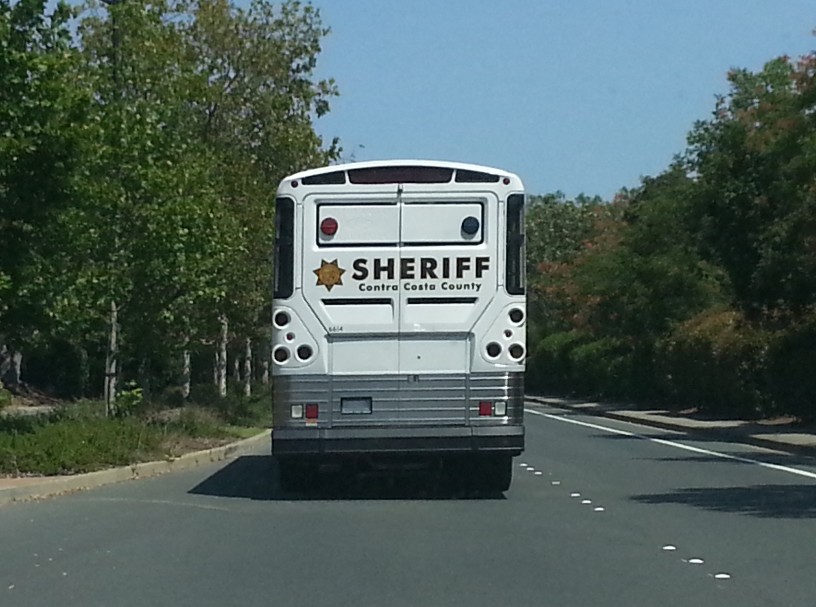 >
UPDATE, 3:28pm: The Sheriff's bus is on its way to the detention center, apparently to evacuate prisoners.
Thanks to Markus for the photo shown above.
UPDATE, 4:16pm: The fire is contained.