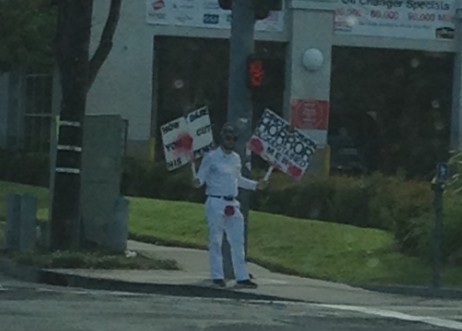 >
A man was on the corner of Treat Blvd. & Oak Grove Rd. in Concord this morning protesting against circumcision.
Many of you saw the protester, but were unable to see his signs.
One Claycordian saw both, and had this to say….
"Here's a picture of a guy protesting circumcision on the corner of Oak Grove and Treat blvd. this morning. He's by himself I might add. Shouldn't he be in front of a hospital or his parents' house? I saw this driving my daughter to school."
He appears to be part of a group called the Blood Stained Men, who protest against circumcision.