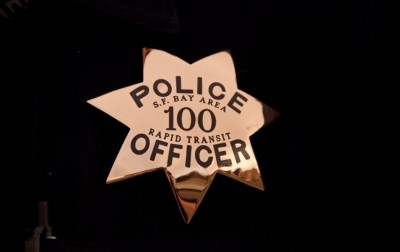 >
BART Police arrested a man for Bicycle Theft, Possession of a Burglary Tools and Probation Violation late last week at the downtown Concord BART station.
The following information is from BART Police:
An officer arrested a male subject for stealing a men's Trek brand bike from the concourse area racks after seeing him cut its cable lock; a sergeant approved the arrest. Initially, the subject claimed ownership of the bike, but when interviewed by a detective he claimed to have purchased the bike two weeks prior while knowing it was stolen.
The bike's legitimate owner eventually arrived at the station and filed a formal police report. A wants/warrants check of the subject revealed he was on four (4) separate and active narcotics related probations, through Contra Costa County, which included a clause allowing for the search of his residence.
Based upon the circumstances of the case and the subject's probationary search clause, officers attempted to search the subject's residence in the city of Walnut Creek.
This attempt, however, ended with negative results.
The subject was booked into the county jail for petty theft, possessing a burglary tool and for violating the terms of his probation.
CLAYCORD NOTE: The man's identity was not released by BART Police.