We posted these pictures earlier today, and asked you if you knew what this mystery van was doing driving around Claycord.
When asked about what they are doing, the person sitting in the vehicle would never give an answer.
After several comments on the subject, a few people posted that it has the same type of appearance as the Google self-driving vehicle, and we even received a video of another similar looking van in Brooklyn, New York.
Same type of equipment on the roof, same type of equipment on the tires, etc.
Google's self-driving vehicles are clearly marked, which means this appears to be coming from another company other than Google.
Here is an image from Google's self-driving vehicle, which was taken from a YouTube video.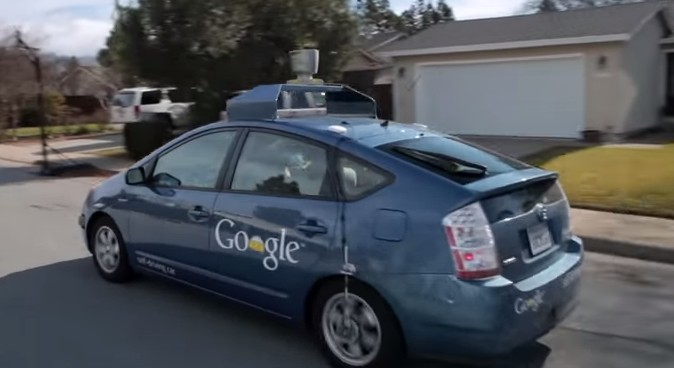 >
Thanks for all your comments, videos, etc. on the subject. Without you, this mystery couldn't have been solved.
What's your opinion? After comparing the two pictures and seeing the video, do you think this is a self-driving vehicle that's roaming the streets of Claycord?
RELATED STORY: The Mystery Vans Around Claycord – What Are They Doing?