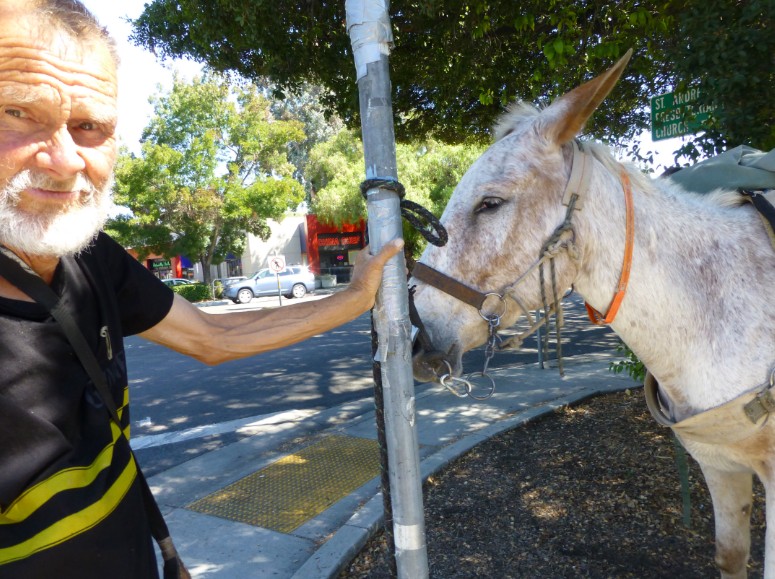 >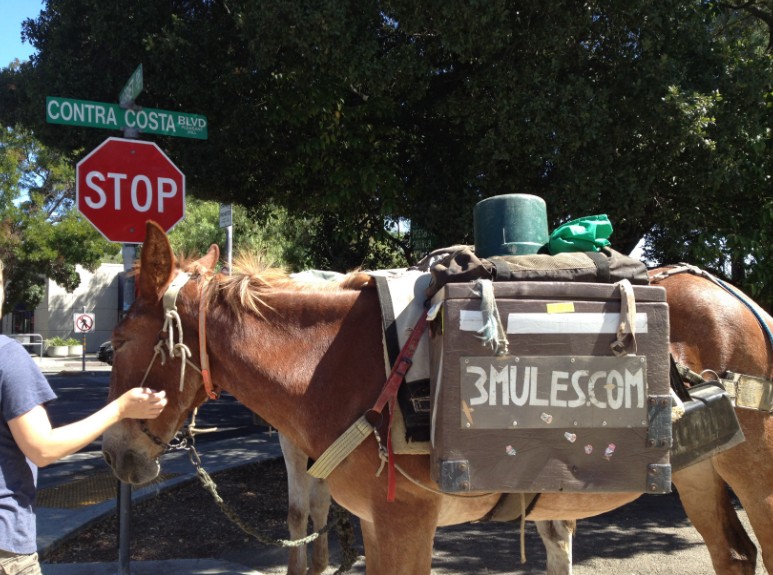 >
Many of you might have seen the man with the two mules (he used to have three) walking through Claycord this weekend.
Our friend Jennifer Jay gives us more information on this man….
His name is John Sears and his two mules (aka Three Mules) are currently passing through Claycord, en route to San Francisco to bring attention to the subject of public space.
He last passed through Claycord two years ago.
John is currently trying to get 100,000 signatures by October 1, 2014 for a petition to the White House to implement a nationwide multi-use trail system. HERE is the link to the petition. Currently, he has 484 signatures and needs 99,516 signatures within the next two weeks in order for this petition to get in front of the President.
Thanks, Jennifer!
John has been walking for over 30 years.
The Daily Republic newspaper in Fairfield did a great piece about John. Please click ON THIS LINK to read the article.