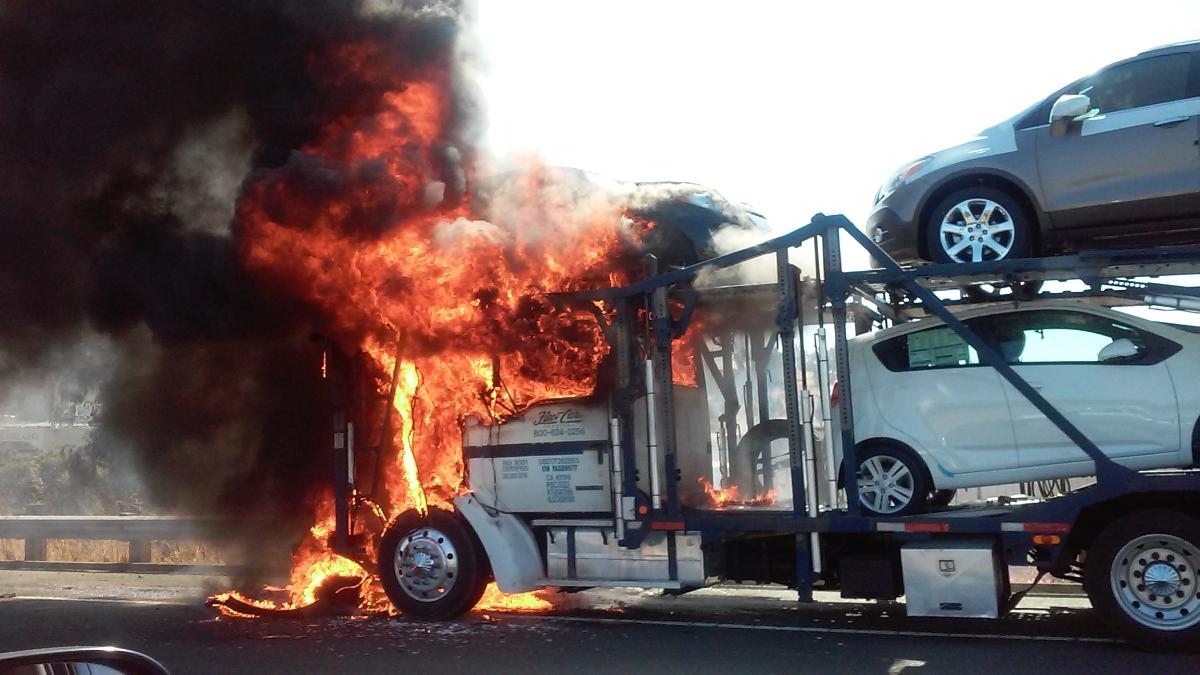 >
A big-rig carrying vehicles caught fire on southbound Interstate-680 in unincorporated Martinez this afternoon, backing up traffic on the highway, according to the California Highway Patrol.
The car fire was reported shortly before 2:15 p.m. on southbound 680 near the South Pacheco Boulevard off-ramp and the flames spread to the nearby hillside, according to the CHP.
The response to the blaze shut down all but the far left southbound lane of the highway, CHP Officer Kevin Bartlett said.
The lanes remained blocked as of 3:30 p.m. and there is no estimate for when they will reopen, Bartlett said.
No major injuries were reported.
Thanks so much to Laura for the picture!