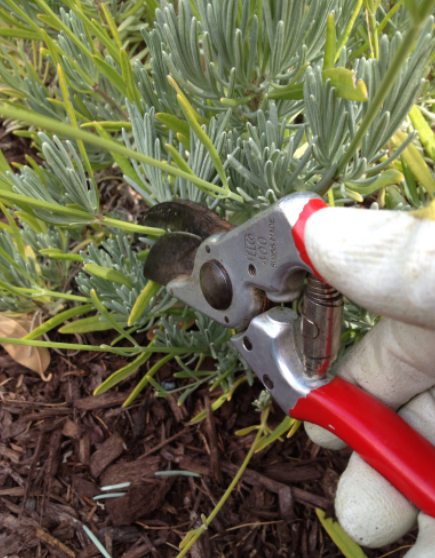 >
There is still time to get another push of flower power from summer annuals and perennials. Although the calendar is saying that summer is nearing the end, with a touch of pruning and a dash of fertilizer Claycord flowers can burst into another round of bloom.
Pruning perennials that bloom during the summer encourages new growth, which in turn generates flower buds. Penstomen, salvia, roses, coreopsis, dahlias, nepeta, rudbeckia, lavender and nepeta are among the easiest perennials jolt into flower.
When pruning perennials you need to remove the faded flowers. Prune back within the plant's body to the new growth. The deeper the down you go for the cuts, the more fresh foliage that you'll encourage. Take some time and prune each stem by hand using bypass pruners. Cutting too many stems at once can make your perennials look too formal. Leave formal cutting to the hedges.
Once your pruning is finished, follow up with a dose of fertilizer to encourage growth. Consider a water-soluble product with a 15-6-3 (or close). The first number of this formula will initiate foliage growth. It is good ideas to purchase a product with an added soil penetrate. Soil penetrates assist the products to travel farther into the ground. After application, follow up with an application of water.
Give your perennials 2-3 weeks to begin to show the affects of the fertilizer. On or after the third week, apply another water-soluble fertilizer. This time use a 2-10-10 formula which would be encouraging flower rather than growth. Again, look for products with added soil penetrate. This final application will be your last feeding of the summer perennials. You'll get enjoyment of flower through mid to late October depending on the weather, and then you'll need to let your plants rest.
The right fertilizers at the right times will stretch your flower season, and allow you to get so much more out of your garden.
Happy Gardening.
Nicole Hackett is the Garden Girl at R&M Pool, Patio and Gardens, located at 6780 Marsh Creek Road in Clayton, 925-672-0207.
Nicole writes for the Clayton Pioneer Newspaper, and Claycord.com. She is also the Clayton Valley Garden Club 2012 President.

>