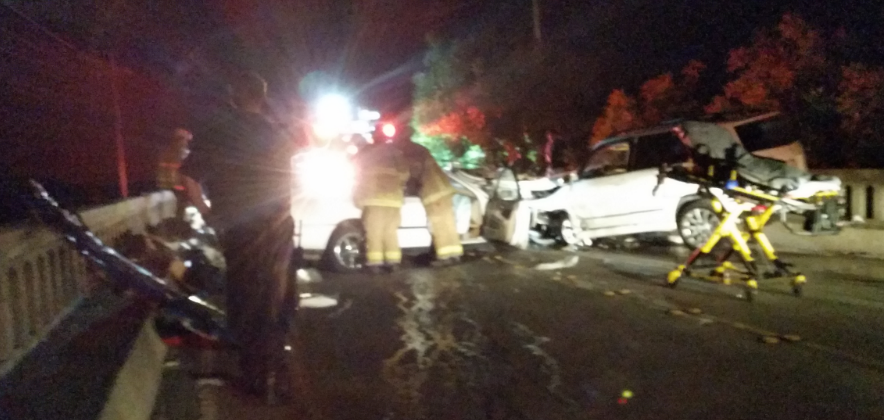 >
A person is in custody this morning for driving under the influence after a head-on vehicle collision on Willow Pass Rd., near the Kinne Bridge Overcrossing (prior to Hwy.4) in Concord.
The collision occurred just after 11pm on Thursday night.
Concord Police say serious, but non-life threatening injuries were reported. The driver of the Honda Accord was arrested for Driving Under the Influence, and the passenger in the Honda was taken to the hospital with moderate injuries, police said.
The driver of the Mercedes SUV sustained a minor injury and was treated at the scene.
Police say the Honda driver was driving on the wrong side of the road on the bridge when he crashed head-on into the victim's vehicle.
The suspects identity has not been released at this time.
This crash occurred just a few feet away from where a woman and her baby were killed by an alleged drunk driver in June of this year. The driver in that case is facing murder charges.
Thanks to Andrew for the picture of the collision.
RELATED STORY: UPDATE: Head-On Collision on Willow Pass Rd. Near the Kinne Bridge Overcrossing