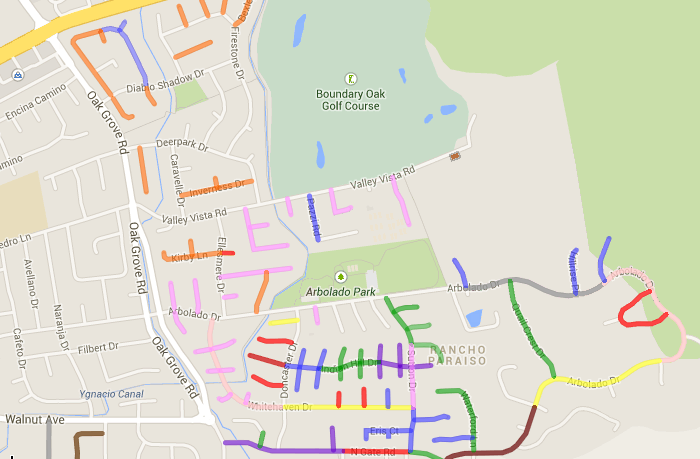 >

The 2014 slurry seal project in the City of Walnut Creek has begun, and will continue through September.
The slurry seal work is part of the City's ongoing effort to preserve, maintain and maximize the service life of public streets.
Affected streets will be closed to traffic during slurry operations, and vehicular access will be limited.
The 2014 project covers sections of 94 streets, including portions of North Gate Road, Hutchinson Road, Arbolado Drive, Quail Quest Drive, Whitehaven Drive and Snyder Lane.
For a map depicting which streets will be impacted and when, click here.
For questions, please contact Slurry Seal Project Manager Joe Sadri at 925-943-5899 ext. 2217 or email sadri@walnut-creek.org.