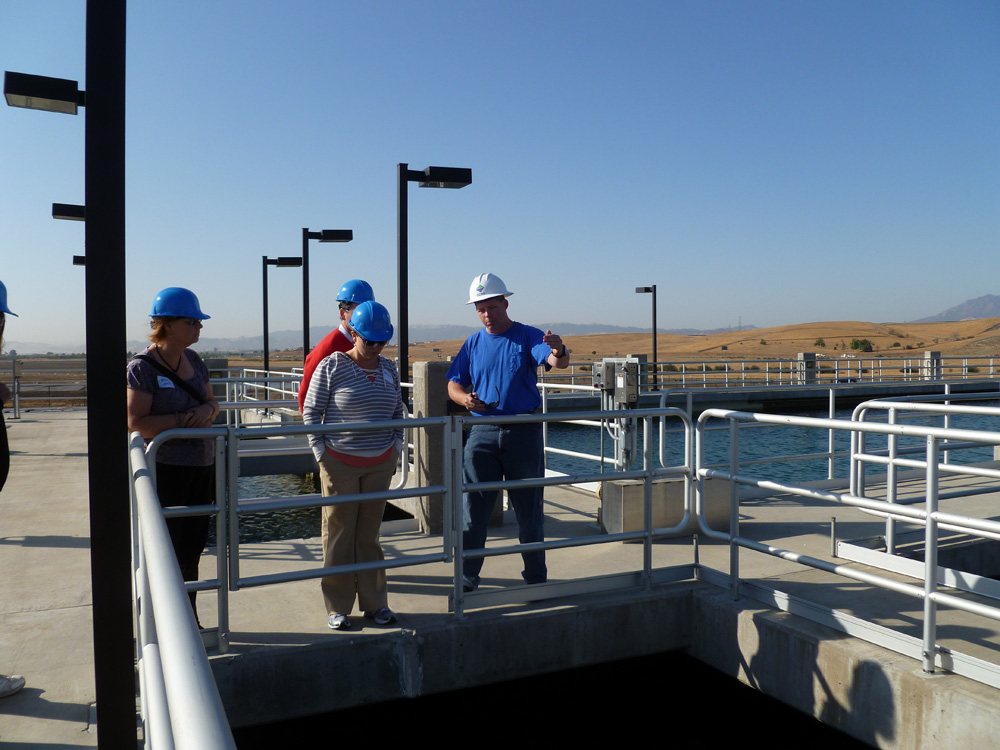 >
The Contra Costa Water District's public outreach tours are coming up on Fridays, Sept. 19 and Oct. 3.
They will also have tours in the spring of 2015, so you can be placed on a waiting list if those dates don't fit your schedule.
The tours are completely FREE!
These are fun and interesting tours that last from 8am to about 3pm, and they include a stop at the Randall-Bold Water Treatment Plant in Oakley, the Old River Pumping Station near Discovery Bay, and Los Vaqueros Marina and the top of the dam. If the weather is nice, you'll go out on a boat on the newly-expanded reservoir (which is now storing more than 128,000 acre-feet of water, the most ever impounded at Los Vaqueros). Lunch is also included.
These free tours give District residents an opportunity to see how your water is delivered and ask questions to District employees.
The tours are open to adult District residents only (over 18).
To RSVP, contact Jim Freschi at 925-688-8175 or send an email to jfreschi@ccwater.com. Space is limited, so don't hesitate if you plan to go.
Photo: Courtesy of Deanna Constable – CCWD