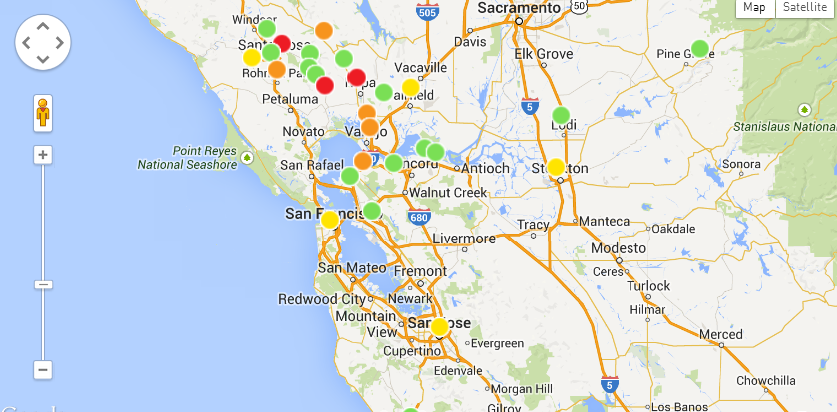 >
Law enforcement and emergency agencies across the Bay Area are asking residents not to call 911 unless they have an emergency following a 6.0 magnitude earthquake this morning near American Canyon.
The U.S. Geological Survey is reporting the earthquake occurred at 3:20 a.m. about three miles northwest of American Canyon.
No major damage has been reported in central Contra Costa County (Claycord).
The Rohnert Park Department of Public Safety is reporting multiple power outages and alarms but hasn't had reports of any major injuries or damage.
The San Francisco Police Department hasn't had any reports of damage in San Francisco.
The California Highway Patrol is reporting several power outages in Sonoma County.
The CHP is also reporting there is no visible damage to Bay Area bridges that have been checked following the earthquake. Bridges remain open as they are being checked.
Residents in Napa County are reporting damage and power outages.
The earthquake was felt in several East Bay cities, San Francisco and as far north as Sacramento.
photo: PG&E Power Outage Map