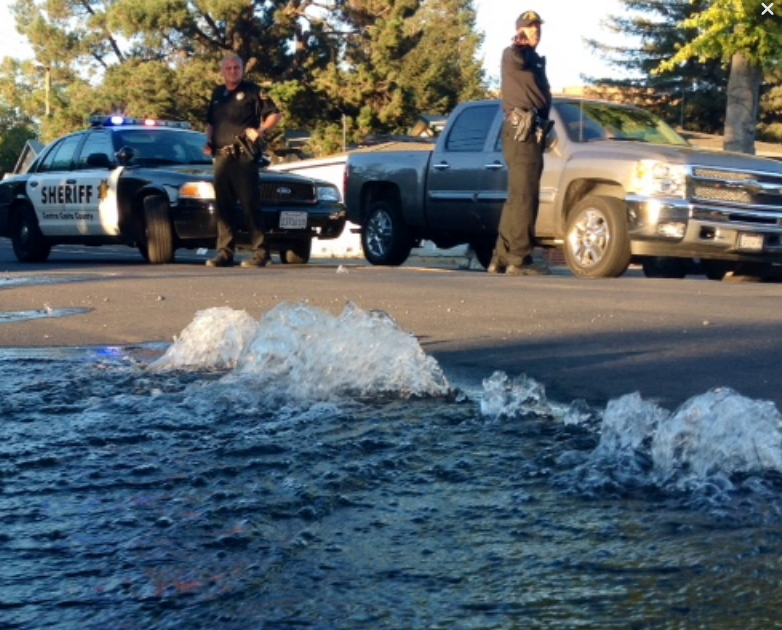 >
Several cities and towns throughout Contra Costa County experienced broken water mains on Saturday.
Craig Cannon reported East Bay MUD and Contra Costa Water were repairing several breaks in West Contra Costa, Danville, Concord, and the one pictured above on Arthur Rd. in Martinez.
A Supervisor for the Contra Costa Water District says the water main break in Martinez might not be fixed until the morning.
At this time, it is unknown what caused the water mains to break.
photo credit: Craig Cannon – for use only on Claycord.com