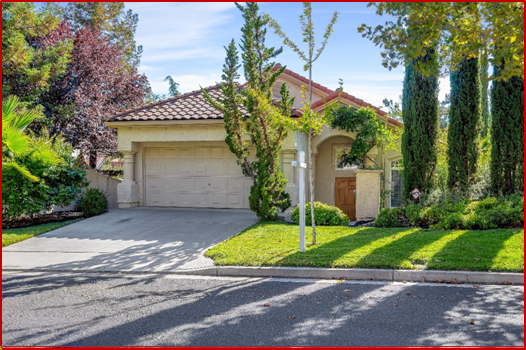 >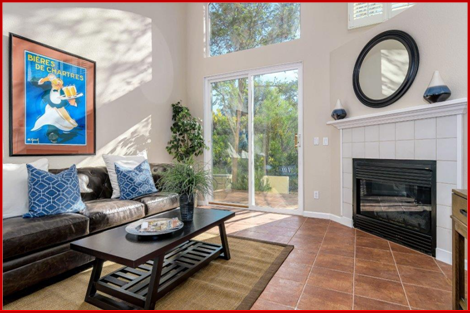 >
Today we're taking a look at the real estate market in the Bay Area and East Bay, now that we're nearing the end of August. A lot of predictions were made for 2014, and 8 months in we're able to see what's really happened so far – and what you may expect for early 2015.  Some interesting trends have emerged … We remain in a strong seller's market, and there are good reasons behind our market strength. In fact, from my perspective those reasons may also predict how the market is likely to be … for most of 2015 …
Our economy is strong and employment is way UP (see SFGate). In the past 3 years, local unemployment rates have dropped by half in many cities.  In fact, it's been predicted that "by the end of the year … San Francisco, Marin and San Mateo counties will see employment overtake its previous dot-com boom peak." That's HUGE and great news for all of us!
So how is this period of economic growth affecting real estate from San Francisco to Claycord and beyond?
Our thriving economy means tons of folks from across the US have been streaming into the Bay Area for the past few years, fueling local companies and capitalizing on the plethora of jobs. BUT – the supply of housing has not kept pace with this skyrocketing population growth. There are simply not enough homes for everyone!  
In addition to this squeeze, owning property in California is highly desirable to folks all around the world – it's a good investment and it's got cachet. The Bay Area attracts many international home buyers (see NAR report). Foreign buyers spent about $90 billion on US residential real estate in the last year, and California attracts the second highest amount of this foreign investment.
According to real estate market tracking/analysis firm Zillow, California home values rose more than 16% in the past year, and are predicted to rise about 10% more in the next year. In fact, home prices in SF and its 5 surrounding counties rose an amazing 47% over the past 2 years!! (SeeS&P/Case-Shiller.)
The soaring 2014 home prices in red hot San Francisco are pushing buyers out to the East Bay. Between April and June alone, the Bay Area saw a record number of homes and condos going for $1 million and above. For the majority of homes in the East Bay, the average sale price has increased so far this year – with a few dips here and there, as buyers got burnt out or summer vacations trumped home shopping.
In this competitive market an interesting trend has emerged: About 20% of homes sold in the Bay Area today are sold off the market. This is a big increase from last year, and it means a LOT of homes are being sold before they're listed and promoted on the MLS.
What does this mean for you? To play in this market, your real estate agent needs to be very savvy and plugged in, and buyers will need to act fast and decisively while bidding competitively to snag a great home early. This is an important part of today's Bay Area real estate market that every buyer and real estate agent needs to understand.
And finally … Remember all those January predictions that rates were going to rise substantially this year?
As of today, mortgage rates remain surprisingly low – averaging 4.12% for 30-year fixed as of August. Analysts are still predicting a rise in interest rates by year-end, but in the meantime, there is plenty of good news for buyers and sellers. It's tough to predict where rates will be in December, but I'm loving that rates are actually lower this summer !!
Most research that I've seen predicts that the Bay Area will remain in a seller's market for the next 2 to 5 years. Looking at all the factors driving market strength and affecting East Bay real estate, it's my sense that this prediction is on target, barring some massive crisis. We will continue to have a short supply of homes for sale because of the factors outlined above … a strong Northern California economy, an increase in relocations and international real estate buyers, lack of new home development, and great interest rates.
If you can buy now, the timing remains good and I'd say everything points to your property appreciating nicely over the next 5+ years. If you need to sell now – don't waste energy stressing over the gains you "could be making" if you were able to wait a few years – just rejoice in the gain that your home has likely experienced in the last few years and focus on choosing your new home and locking in your new loan at today's interest rates.
Not able to buy yet? Just stay focused on your goal of home ownership and get your financial house in order!
Until next time … Nancy
Nancy Bennett, REALTOR, Keller Williams East Bay CalBRE 01399870
Nancy Bennett has over 20 years of sales and marketing experience, with more than 10 years selling real estate in the East Bay. She's an award-winning real estate agent in Contra Costa County, the #1 Realtor in The Crossings neighborhood, and she heads up The Bennett Team – the leading real estate team at Keller Williams East Bay. She's won the Five-Star Professional Award in Real Estate for 2012 and 2013.
Nancy is also a member of the National Association of Realtors, the California Association of Realtors, the Contra Costa Association of Realtors, the Fortune 400 Masterminds, and Contra Costa Realtors in Motion. She serves on the Agent Leadership Council, as well as being a faculty member and mentor to new agents at her office.
Nancy is a licensed foster parent and a volunteer with local organizations such as Meals on Wheels and Youth Homes in Walnut Creek.  For more information, please visit www.BennettBetter.com or reach Nancy directly at: Nancy@BennettBetter.com.