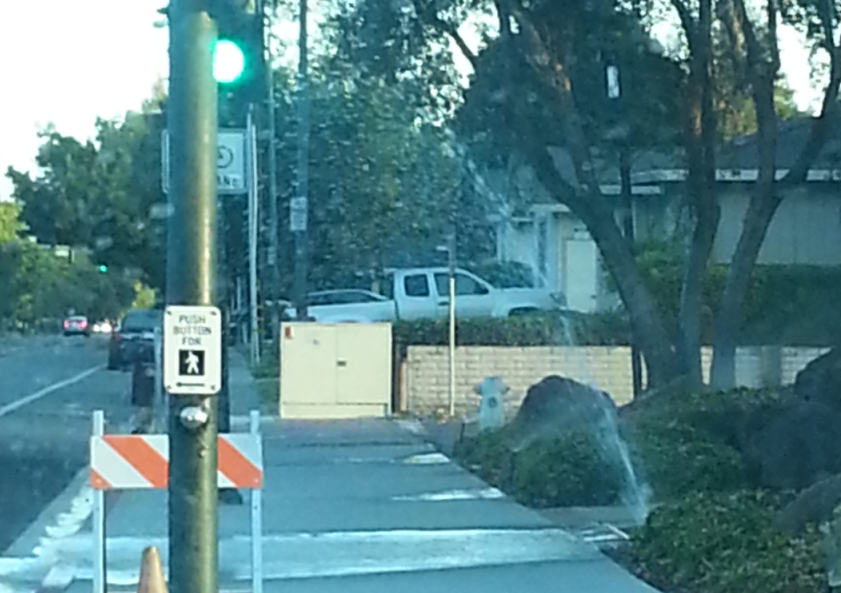 >
You can barely see it in the picture, but it's there.
The sprinkler, which is facing Oak Grove Rd. in front of the Citrus Shopping Center in Walnut Creek, is pouring dozens of gallons of water into the street, every morning, for at least the past three months.
People have been contacted several times regarding the broken sprinkler, but water continues to gush on a daily basis.
This isn't helping with the drought.