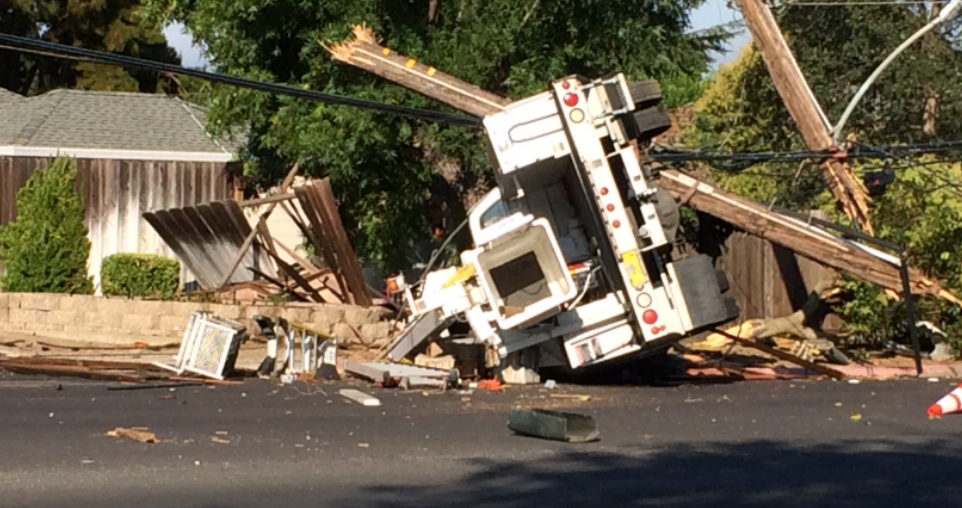 >
A main thoroughfare in Concord has reopened this morning, more than 24 hours after a cable truck crashed into a power pole, knocking out power to some 1,750 PG&E customers, police said.
The crash involving an Astound cable truck around 8:40 a.m. Monday sent power lines dangling and shut down Concord Boulevard between Ayers Road and Trailcreek Court.
An eastbound lane remained closed earlier this morning but reopened as of 11 a.m., according to Concord police Lt. Ivan Menchaca.
PG&E crews remained on the scene this morning to make final repairs in the area and all customers have regained power, according to the utility's website.
Police have not determined what caused the crash.
photo credit: Heather Smith
RELATED STORY: UPDATE: Astound Truck Takes Out Power Pole, Overturns on Concord Blvd.