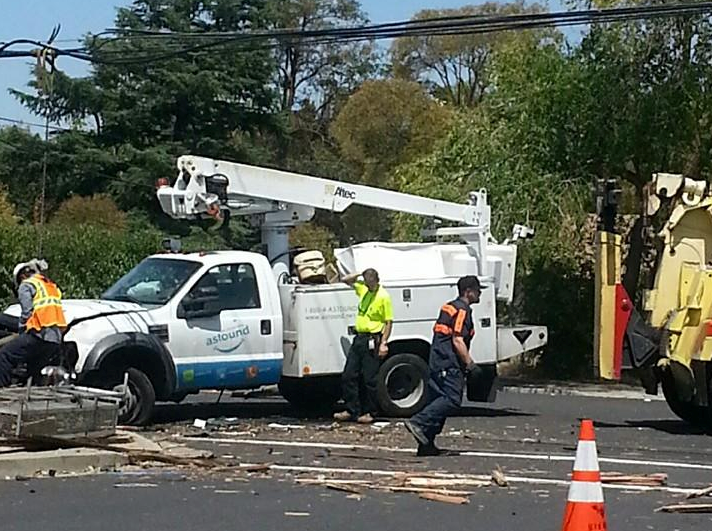 >
The truck that hit a power pole and overturned on Concord Blvd. near Ayers earlier today has been identified as an Astound truck.
Claycord.com originally reported the truck was from Astound, but Concord Police said it was a PG&E truck, however, PG&E said it didn't belong to them. When the truck was finally turned over, we could see it was from Astound.
For more information on this crash, please click ON THIS LINK.
Thanks to Kevin Theresa Hann for the photo!