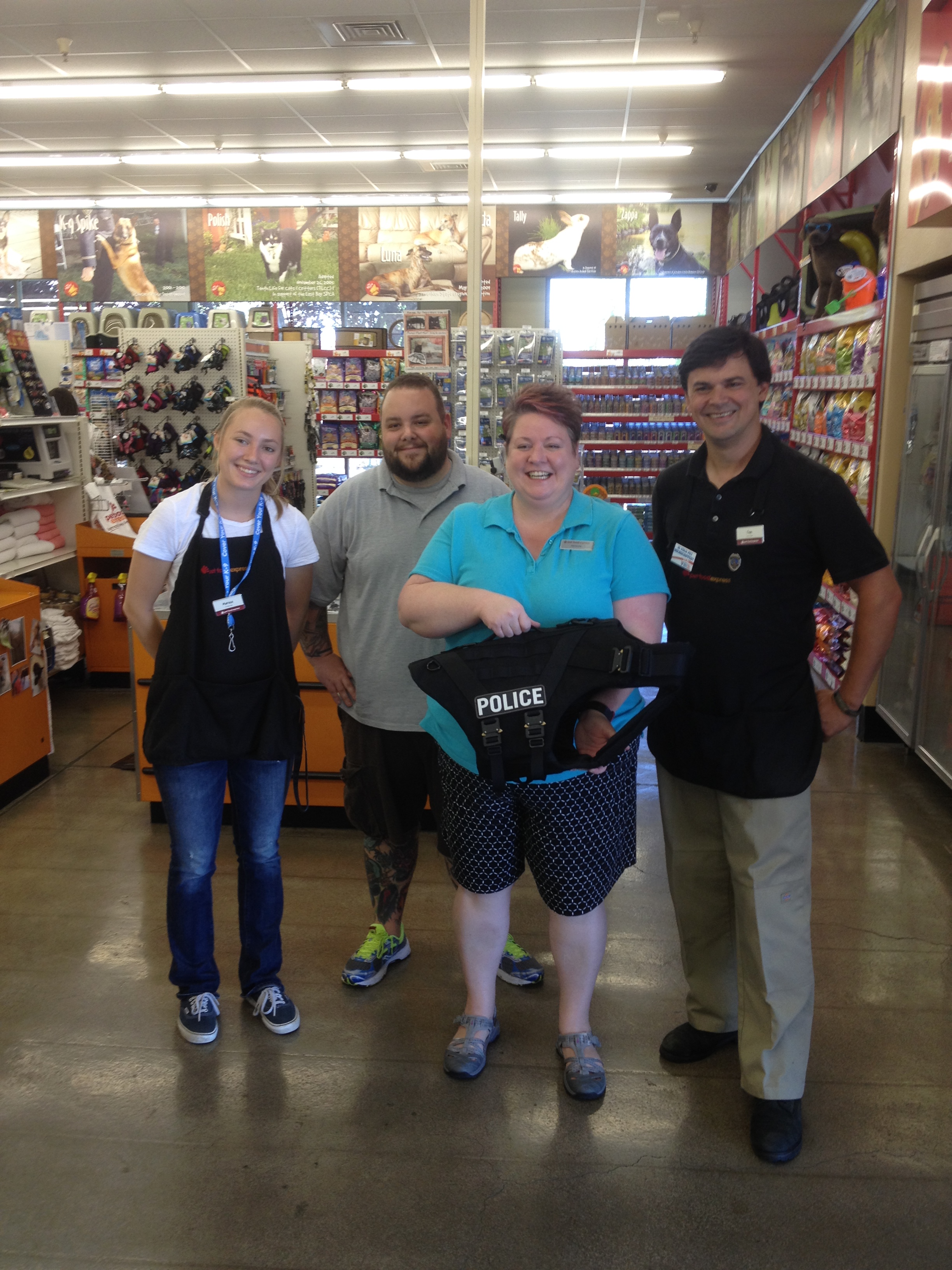 >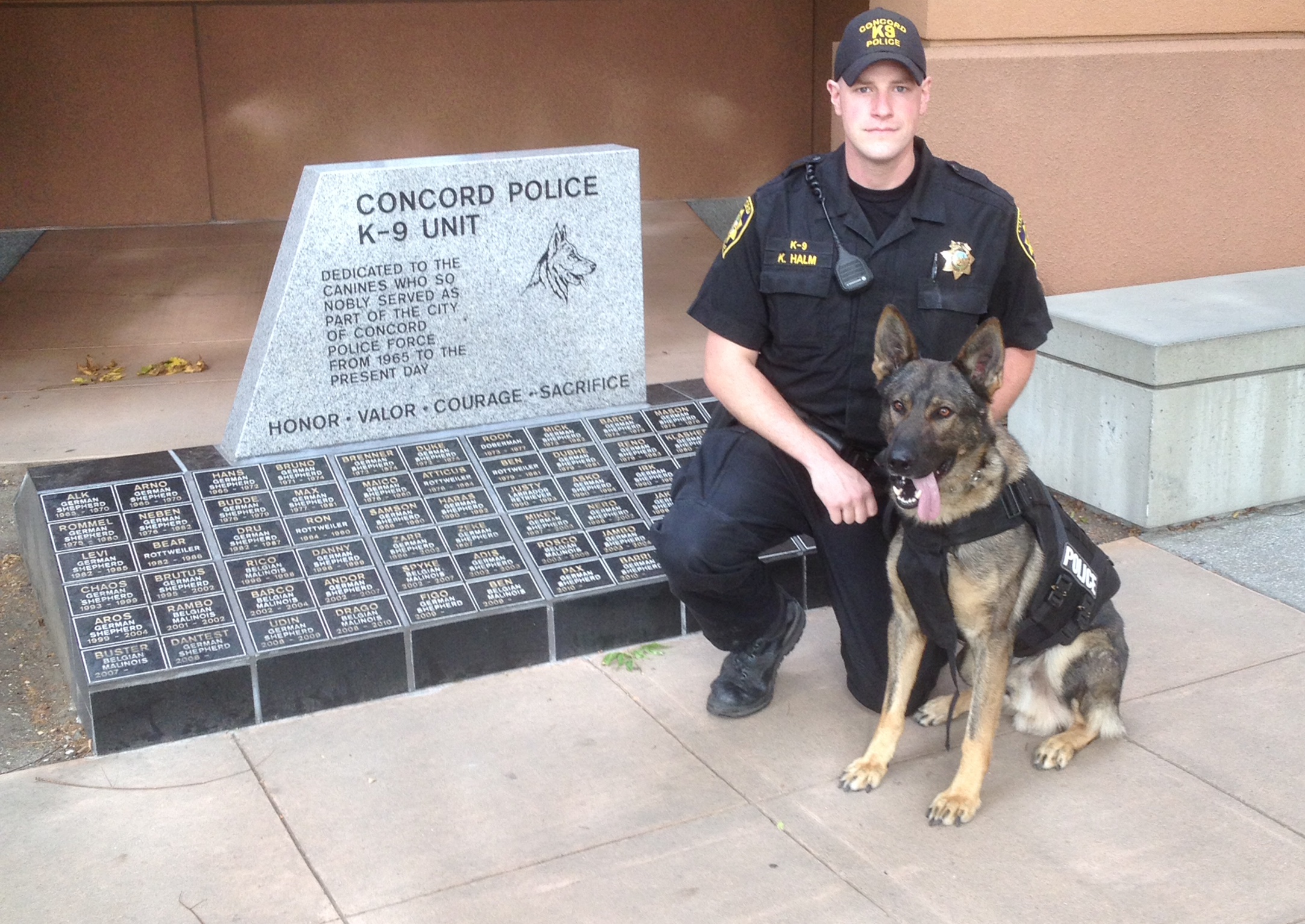 >
Look at that, Concord Police K9 "Yogi" has a nice new vest!
The following information on the very important "Cover Your K9" program is from the Concord Police K9 Association:
The 'Cover Your K9' program exists within the "Police and Working K-9 Foundation". This volunteer group is dedicated to ensuring that communities in California will be able to provide support for their hard-working Law Enforcement canine teams.
Each year the Cover Your K9 program works with Pet Food Express to help raise money for their cause. This money goes directly towards purchasing safety equipment for the K9's. This equipment includes; bulletproof and stab resistant vests, K9 trauma kits, patrol vehicle heat sensors, K9 emergency medicine training for handlers and funding to help with Emergency Veterinary Care for retired police K9's.
The Concord Police Canine Association is proud to partner with The Police and Working K-9 Foundation and Pet Food Express to help promote this cause.
As a result, our K9 teams have directly benefited from this program, supplying ALL of our K9's with bulletproof vests and K9 trauma kits for our patrol vehicles. Recently the Concord/Clayton Pet Food Express store received our newest vest for K9 Yogi! K9 Yogi is now out on patrol with his new safety gear.
If you would like to support this organization to help purchase bulletproof vest for police K9's please visit their website, coveryourk9.com.
The Concord Police K9 Association has been continuously operating since 1965. Since the unit's inception, the City of Concord has purchased over 80 Police Service Dogs for use in patrol and drug detection to help keep our community safe. The Concord Police K9 Association is a non- profit public charity recognized under 501(c)(3) of the Internal Revenue Code. Tax ID # 47-1428319.
Thank you for your continued support!
photos: (top) Pet Food Express employees with Yogi's new vest – (bottom) Concord Police K9 Yogi wearing his new vest.