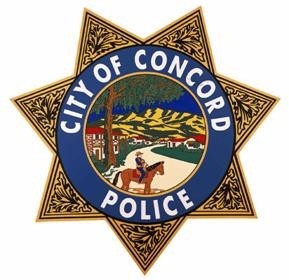 >
A 24-year-old man was arraigned in Martinez on Friday on charges of murder, gross vehicular manslaughter, child abuse and driving under the influence in connection with a late-night crash in Concord that killed a 23-year-old woman and her infant daughter and left several children injured.
Gerardo Harquin, who is unlicensed, pleaded not guilty to all charges in Contra Costa County Superior Court in connection with the June 27 crash that left Concord resident Lorena Dominguez and 1-year-old Khloe Duenas dead.
Police say Harquin was driving under the influence around 11 p.m. when he crashed head-on into a car occupied by Dominguez, her 27-year-old boyfriend and daughter on the the Kinne Bridge over-crossing near the former Concord Naval Weapons Station.
The man survived major injuries but Dominguez was pronounced dead at the scene and the girl died of her injuries at a hospital a short time later.
According to police, a 17-year-old boy, 16-year-old girl and 12-year-old boy in Harquin's car at the time of the crash were taken to
hospitals with moderate injuries and have since been released.
Harquin, who is being held in county jail without bail, is scheduled to return to court in Martinez for a preliminary hearing on Sept.
15.
RELATED STORY: Unlicensed, Alleged Drunk Driver Charged with Murder for Role in Double-Fatal Concord Collision