Remember last night's story about the two large dogs who were wandering around the area of Treat/Oak Grove/Minert?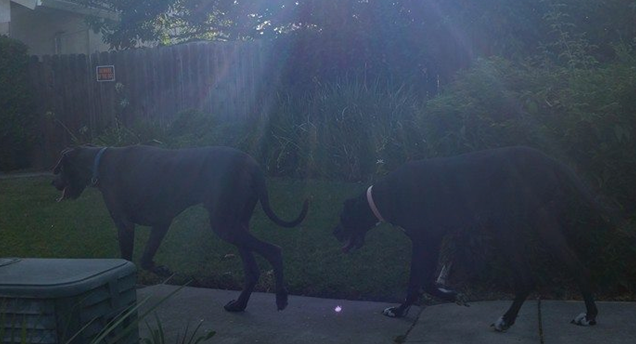 >
Well, they made it home, and they're exhausted!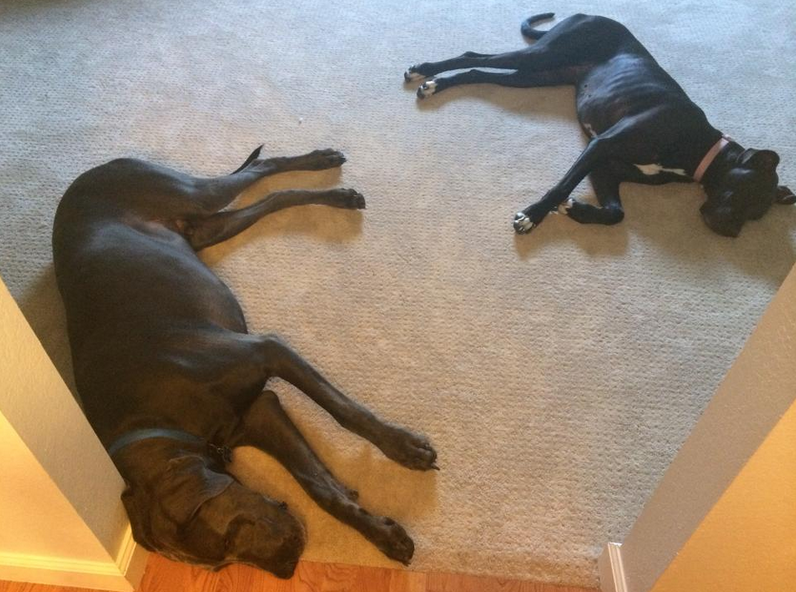 >
Here's a note from their owner (in red)
Thank you to everyone on here for your comments. It is a special community that would care like all of you have.
These are my kids, Gunner and Leila. We just moved a week ago and I think they are trying to figure things out still. Our side gate was left open, we discovered although it APPEARS to be locked, it clearly takes some coercing to do so.
A very kind couple who just happened to have 2 leashes in their car were able to get them and hold them until I arrived. My babies managed to run into a cactus but were fine otherwise.
Thank you again for all your efforts. This is a picture after their "triumphant" excursion yesterday. Danes don't exactly have a lot in the tank.
They're adorable, and this is wonderful news! One of the best parts of this story that nobody mentioned is that through all of this, the two dogs stuck together.
Thanks to ALL of you who tried to help Gunner & Leila find their home.