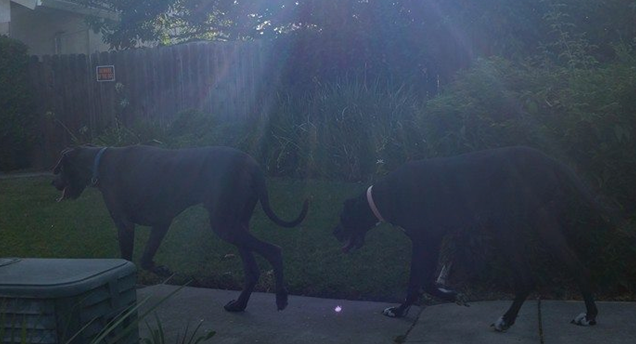 >
These two dogs, who seem to be very friendly, have been walking around the Treat/Oak Grove/Minert area in Concord.
They were seen all day on Thursday, and although many people tried to catch them, the dogs kept running away.
If you know who owns these guys, please let them know (they could be on vacation and not have a clue their dogs are missing).
As far as we know, the dogs are still on the run.