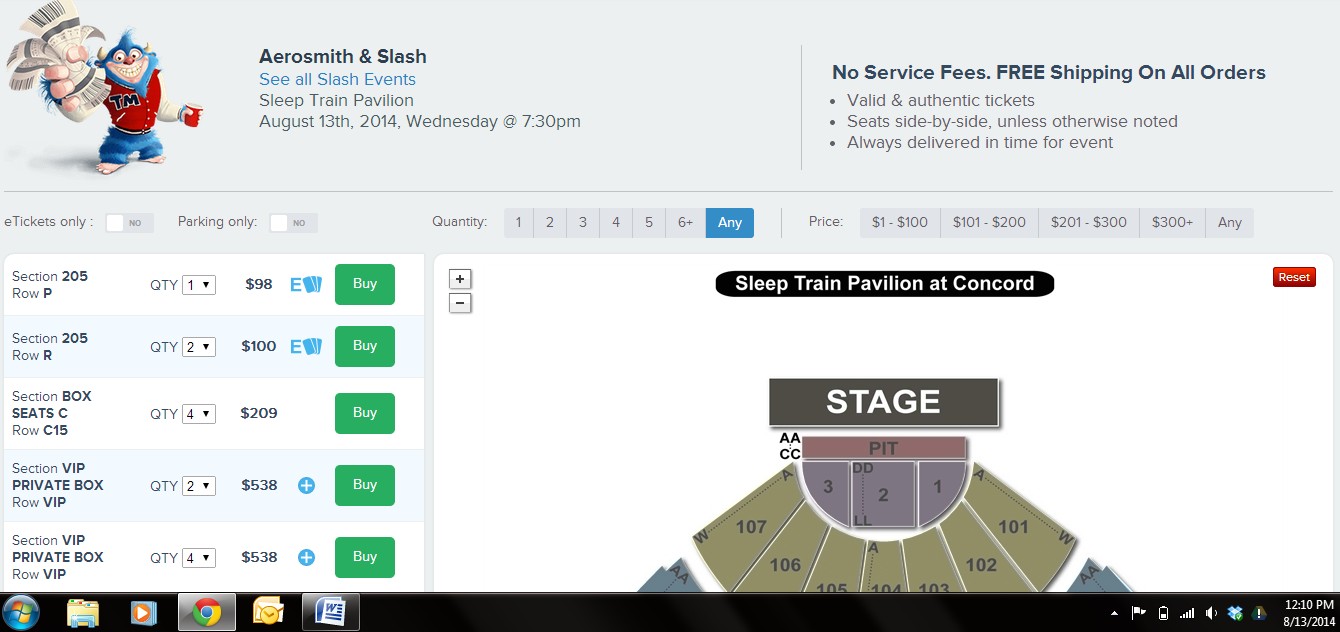 >
Fans of Aerosmith are upset at the band and the Concord Pavilion today after the venue waited almost an entire day to announce the cancellation of tonight's Aerosmith and Slash concert.
Employees say the Concord Pavilion knew about the cancellation just before 5pm yesterday. The employees say they were told not to report to work.
Rumors swirled, but it wasn't until about 18 hours later, at 10am on Wednesday, when the Concord Pavilion made this announcement on Facebook:
"Due to illness, Aerosmith has been forced to cancel tonight's performance at the Concord Pavilion in Concord, The band regrets not being able to perform for their fans. Refunds will be available at point of purchase."
Fans of Aerosmith immediately lashed out at the Concord Pavilion….
"Employees of Concord Pavilion knew yesterday at 4:13. Why they can't tell the ticket holders is beyond me!"
"There it is! Couldn't tell us yesterday even tho half the town knew."
Others say this isn't anything new for Aerosmith….
"This is the *third* Aerosmith show I've attempted to go to that has been canceled."
"They canceled the show because tickets sales were low. Perhaps they should look at the prices they were charging."
"Well they cancel a lot of shows!!! Too bad…I took unpaid time off for this!!! It's bullsh*t"
"The main reason I didn't get tickets for THIS show is that they cancelled their last one at the Pavilion."
Other people think the reason for the late public announcement is so the hotels don't lose money….
"This is so sad…. the employees were told because they get paid if they show up today…. my clients whom have drivers, flights and hotels…. all lose their money….. and aerosmith cancels more shows than any other artist. google up Aerosmith cancelled show…. etc…. this is an ongoing activity. It simply sucks they know in advance and they don't announce it until the day of the show."
"This way all the hotels in the area can now charge you a cancellation fee. LOL"
"Terrible customer service for sure. Hello!! People make plans around events and knowing sooner is always better."
"what is with the short notice??????????????? this sucks, and is very unprofessional"
And believe it or not, tickets are still on sale over an hour after they officially cancelled the concert (see image shown above)….
"It is irresponsible to ANNOUNCE the cancellation more than 20 hours after they informed the venue. And to continue to sell tickets and advertise when they know the show is not going to happen."
I've seen the email to employees with my own eyes, plus two friends working up there yesterday were told in person that band member ill and concert cancelled. They are not to come to work. Live Nation is saying it's still on AND still selling tickets.
"Pavillion Mgmt SUCKS!! You should of stopped selling tickets when you knew yesterday!!!!"
Others continue voicing their frustration….
I heard the samething yesterday from a friend that works at the venue. Very upsetting that they are going to wait till last minute to anounce to the public.
3rd time? And they knew yesterday?
What's going on over there?
At this time, there are no plans to reschedule the concert.