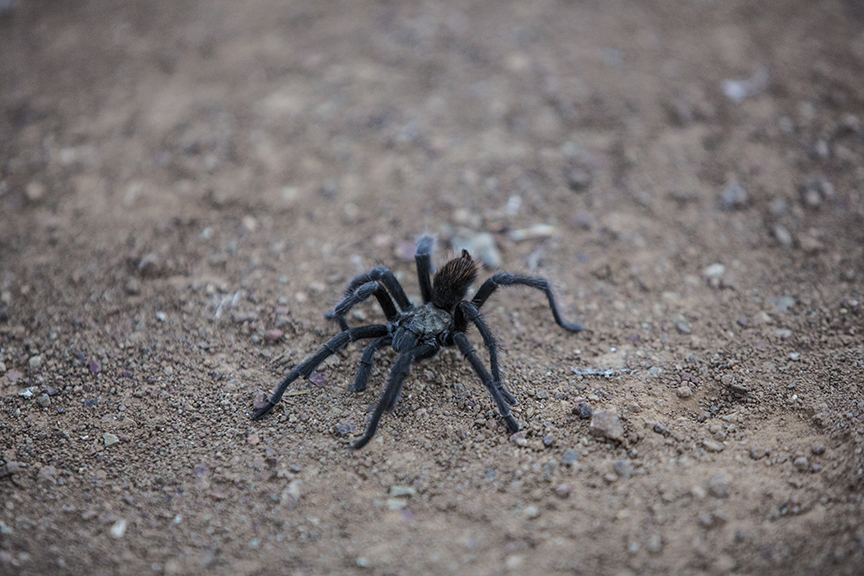 >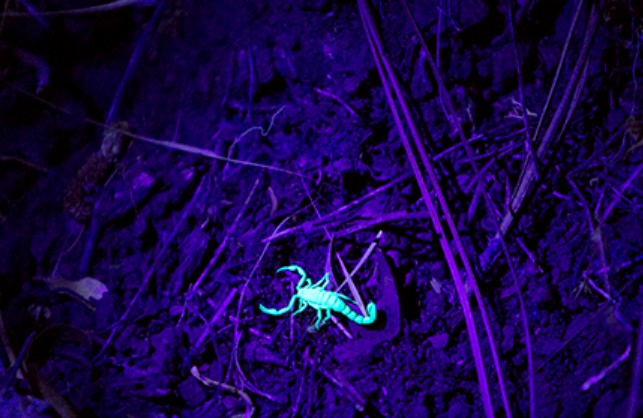 >
The first of two "things that go bump in the night" hikes took place on Mt. Diablo last night, and our friends "Killjoy" & "Atticus Thraxx" attended the event.
"Killjoy" gave us a review (below), and sent the pictures shown above….
I attended the Things that go Bump in the Night with Atticus Thraxx. I can't say how he found it, but the folks who were giving the tour seemed to be pretty knowledgeable about the area and the creatures we were looking for. They had a couple of live, pet Tarantulas that they let people hold if they wanted to. They showed a few moltings as well, and even gave a history lesson of the area.
We went on a leisurely four mile hike, where we did see a couple of Tarantulas in the wild. I must admit, the pet Tarantulas looked a lot healthier than the ones in the wild.
Once it got dark out, we were able to spot some of the Scorpions. Much to my surprise, they glow with a fluorescence under a UV light, and quite frankly, that's the only way you can find them.
Alas, I didn't see any bats, but there were a few folks who said they saw two or three. I was looking down, and not up. Other than droppings, there were no signs of Coyotes or Bobcats, but with 30 people trouncing through the forest, I'm sure we weren't exactly quiet.
Thanks to Killjoy for the review & the pictures!
If you'd like to attend the next hike, which is scheduled for Aug. 23 from 6pm-9pm, please send an email to mtdiablohiker@aol.com. The event is free, but you have to pay $6 to park in the lot off Mitchell Canyon Rd.