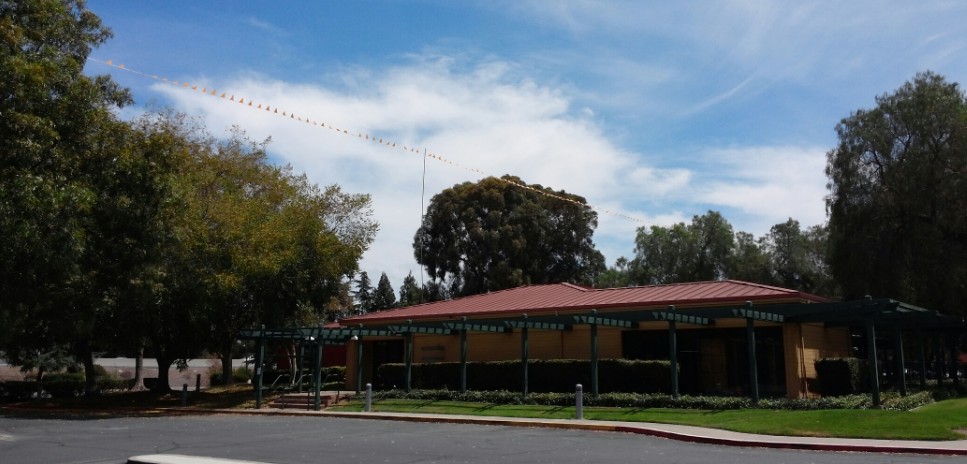 >
The City of Pleasant Hill held a study session to review and provide design input on a proposed Hilton Hotel at the site of the former Chevy's Restaurant on Ellinwood Way.
No action was taken on the item since this was a study session, but 18 members of the public did show up to speak about the issue.
Those members of the public expressed concerns about various aspects of the proposal relating to the height, density, size, massing, traffic, parking, lot coverage, compatibility, and design.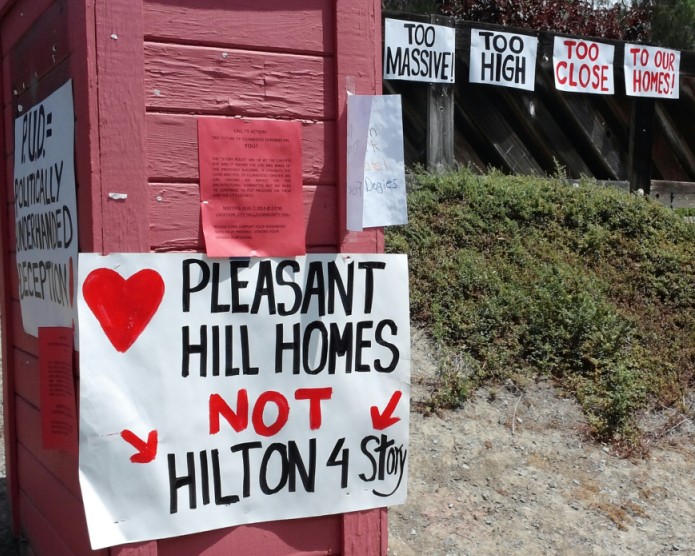 >
The hotel would be a three to four-story long-term stay hotel (up to 47 feet in height, with architectural features potentially allowed up to a height of 50 feet), with approximately 125 guest rooms.
The Architectural Review Commission indicated that the latest proposal was moving in the right direction.
The city still wants to study a few issues with the proposal.
Further study of the proposed one space per one room parking ratio should occur to confirm adequacy for the project (1.2:1 is the City standard). The possibility of shared parking with adjacent uses should also be considered.
Provide a more detailed landscape plan for review, including potentially a rolling berm at the west end of the property that minimizes the need for retaining walls. The plan should also include landscape elements (potentially such as a water feature) to integrate the site with the surrounding Ellinwood neighborhood.
Study the feasibility of lowering the existing grade to further reduce the apparent height of the structure.
Provide cross-section drawings showing existing and proposed grade and the proposed structures and improvements.
Study an alternative that would be all three-stories to compare to the stepped design.
Study any further potential design solutions to improve integration of the project with the existing neighborhood.
The proposed hotel will take up much of the Chevy's parking lot, and also the Chevy's building, which would be demolished.