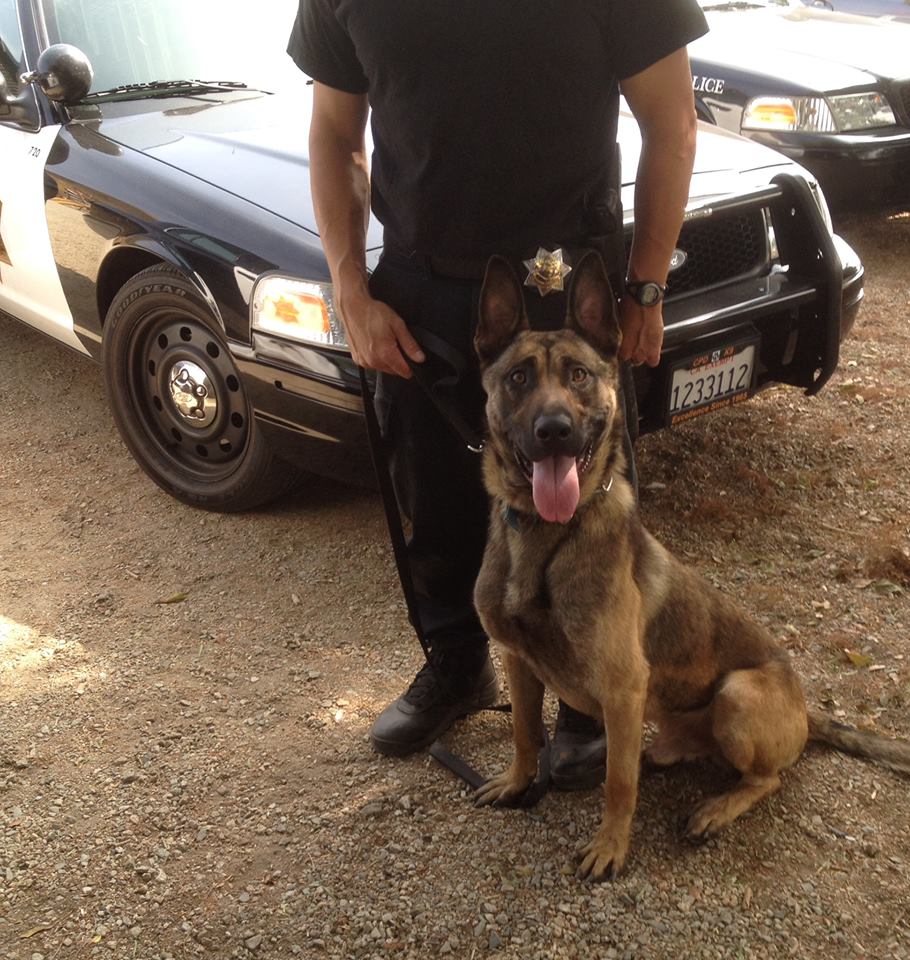 >
The Concord Police Department has a new K9, and his name is "Django"!
The following is from the Concord Police K9 Association:
Occasionally a private party or business will contact us, wishing to buy a Police K9 for the City of Concord. They don't do this for spotlight recognition or tax benefits, rather they value the enormous benefit to the community in having these dogs out there protecting us.
Sometimes, there is an extra special reason: In 2008, the Tallman family generously donated funds that enabled us to purchase K9 Dantest; in honor of their son William. K9 Dantest is still working the streets, partnered with Officer Todd Nunn.
As our good fortune would have it, today we introduce K9 'Django'. The Moulding Company generously donated the funds for us to select K9 Django as our newest K9 who will help patrol the streets of Concord.
K9 Django is an 18 month old Belgian Malinois, imported from the Netherlands. He will be partnered with Master Officer Jim Nielsen and they start training together next month.
We look forward to having this team ready for patrol in October!
Stay tuned to our page – We will have one more addition to the team next week!
Many, many thanks to The Moulding Company for supporting our cause and ensuring we have the K9's needed to protect our city. We won't let you down!
http://www.themouldingcompany.com