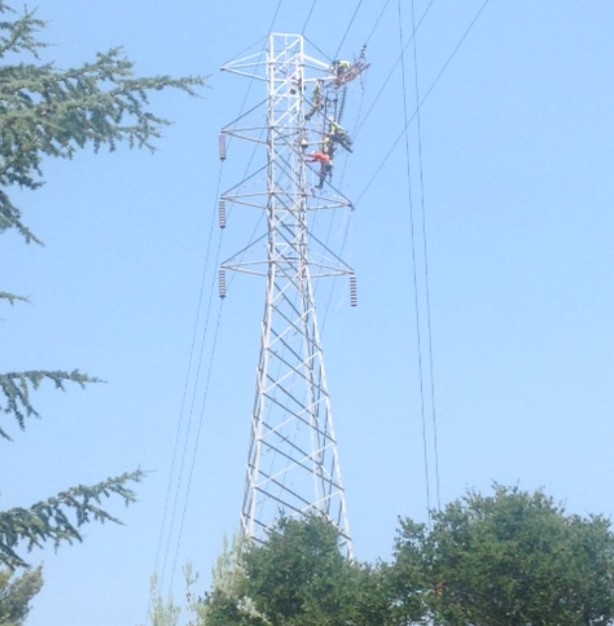 >
Those PG&E workers are high!
Craig Cannon sent us the picture and a brief description of what he saw.
Seen from Hwy, 4 and numerous areas in Martinez, these guys are walking the high wire, just off Pine St. Appears PG&E is replacing isolation coils on this well over 100′ high power tower! What a sight! The high voltage wires hang from the ceramic and other non-conductive coils, to keep the wires from energizing the tower, thus grounding the 500,000 plus volts running through these lines!

Thanks, Craig!
Anybody else see these guys working today?