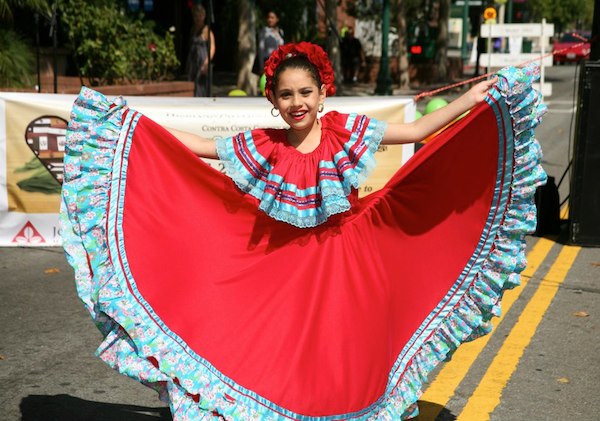 >
The Hispanic Chamber of Commerce of Contra Costa County began hosting its Festival of Latin Culture in 2010. The Festival has grown since then from a small block party into a downtown street fair—it provides education and outreach for the Latino community and the county at large.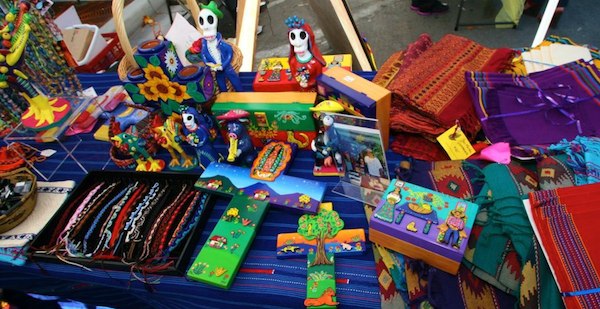 >
​The Festival is Saturday, August 23rd at Todos Santos Plaza and admission is free. Here's just some of what the day holds for you!
– Live Latin music and dancing
– Puro Bandido band
– 30+ vendors of art, craft, cultural wares and Latin food
– Children's crafts, games and a piñata making contest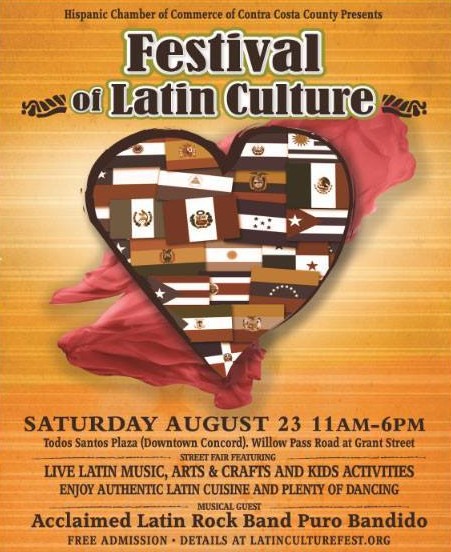 >
Photo credits: Festival of Latin Culture Facebook page
Text excerpted from FLC site
EVENTS
TONIGHT – Music & Market
6:30 – 8:00pm
The Rubinoos – 80s pop
Todos Santos Plaza, Concord
August 9
10:00am – 5:00pm
Scene on the Strait Art Festival
Martinez Regional Shoreline
Now through August 13
Merryl Berner Cicourel – Mixed media exhibit
Walnut Creek Boundary Oak Clubhouse
August 16
9:30am – 2:30pm
Art Show & Boutique
Concord Senior Center
August 17
10:00am – 5:00pm
Art in the Park
Plaza Ignacio, Martinez
Now through August 22
Children's art classes
MJ Studios, Pleasant Hill
August 23
11:00am – 6:00pm
Festival of Latin Culture
Todos Santos Plaza, Concord
Now through August 30
Bay Area Artists – Summer Show
Jennifer Perlmutter Gallery, Lafayette
Now through August 31
Unique Art, Unique Homes exhibit
Lafayette Art Gallery
Now through August 31
Contra Costa Landscapes
Art Cottage, Concord
Visit the Arts & Culture Commission's new events calendar for more!
Creative Space is a weekly column written by Lisa Fulmer that features local art events and performances, information about creative movers and makers, and fun how-to craft projects for you and your family. Creative Space will be on Claycord.com every Thursday at 2pm.
As an avid creative junkie living in Concord, Lisa wants to make it easier for our readers to find ways to embrace creativity and celebrate the local people who are making it happen. In addition to her work as a marketing consultant and a project designer for the craft industry, Lisa also offers a craft party planning service for birthdays, family reunions and other special events.