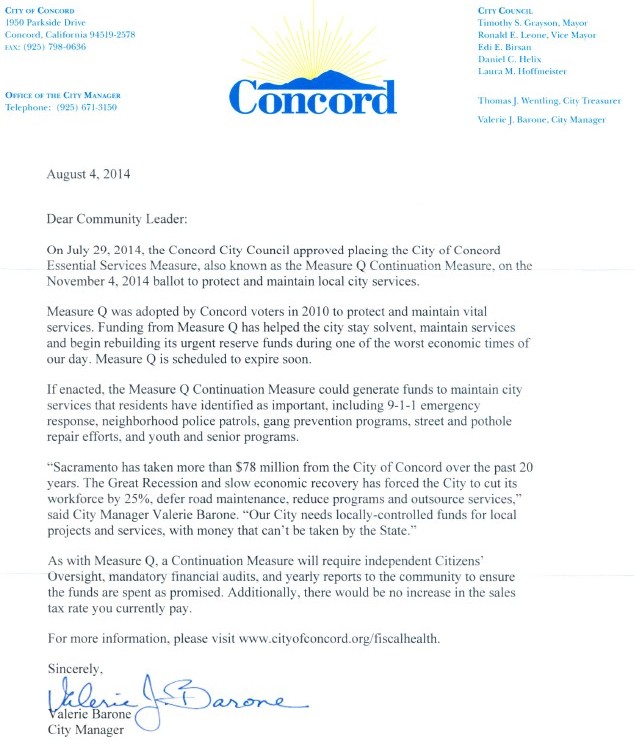 >
As we first reported, the Concord City Council approved placing the City of Concord Essential Services Measure, also known as the Measure Q Continuation Measure, on the Nov. 4, 2014 ballot to protect and maintain local city services.
Measure Q was passed by voters in 2010, and added a half-cent sales tax on retail goods to help close the city's $5M budget deficit, which it did, and now city leaders are asking the residents to extend the tax.
Click on the image above to read more from the City of Concord.