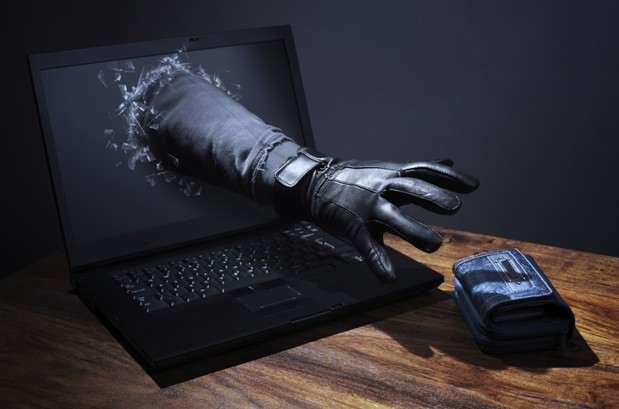 >
Nightmare on Loan Street
Finding a home loan on the internet is scary business.
If you are thinking of applying for a home loan with a lender you found on the internet … think again. Many home buyers assume that getting a home loan online will save money, but it is more likely to cost you the house of your dreams … not to mention your escrow deposit.
Here's a true story about what happened in an escrow with a client of mine.
One of our home buyers found a lender on the internet and secured a home loan for a new house for his family. The lender advertised, "We're great to work with" and "we promise to call you back in 2 hours or less" and "we take care of you and your family by delivering on our promises." The buyer was quoted a great rate with low closing costs and he thought, "What a great deal … I'm going for it!" Next he wrote an offer on a home and won a bidding war … another score!
After completing his home inspections and appraisal, the internet lender confirmed the loan was good to go and gave the approval to release all contingencies, which also meant that he put his $20,000 escrow deposit at risk.  He was told the loan documents were being set up shortly … as in a day or two.
Days turn into weeks …
Fast forward two weeks. There were still no loan documents and my client's lender was ignoring his calls and emails. So I got on the phone and spent a couple of days making calls and sending emails with no response from the lender either.
Finally, I refused to be put in voicemail again, so I told the receptionist that I would wait for the manager to pick up the phone. After nearly an hour of listening to hold music, someone finally came on the line and unwillingly acknowledged that, yes, there were some "hiccups" with the loan … but "the loan documents would be delivered to the title company the next day by 4:00 PM. Please tell the buyer to bring the remaining down payment funds to the title company as well." The lender promised me that they will get the loan done!
Tomorrow never came …
The next day we waited … The buyer drove up from the peninsula with his 3 kids, ready to sign his loan documents and sat at title and waited – no loan docs appeared and no phone call from the lender explaining the situation.  This lender wouldn't answer the phone all day either – Unbelievable!!!
Keep in mind—these delays and empty promises are impacting more than just this one buyer and his family. Everyone involved in the entire transaction wasaffected. The seller needed the sale to go through so he could close 3 other transactions from the proceeds of this one …. the agents and sellers of those homes were stuck waiting and stressed over this closing … it was like a chain of dominos and the first piece was not falling.
By this time, all 5 families were completely stressed out because this internet lender was basically lying to the buyer about the status of his loan. My team was stressed too. All these clients were calling them for updates and they had nothing to say. The lender was not responding and nobody could make any decisions as more deadlines on the other transactions approached. I finally decided that I could not sit in my office another day and continue to pound the phones, hoping for an answer for the client. I had to do something right away or this transaction and the many others that were dependent on it would all fall apart.
When in doubt … fly on out!
As crazy as it may sound, I booked a flight to the lender's office in Salt Lake City that night. I could not sit by and watch this buyer's dream home (and his money) just slip away! This situation called for some professional creativity and some persuasive talking that would only be effective in person.
The next morning, I stopped at the airport Starbucks after landing to stock up on food and drink in preparation to hunker down in their office all day if that's what it would take to get the loan papers.
I arrived at the lender's office by 9:00 AM, asking the receptionist if Jason (the manager) was in.
The receptionist asked for my name, and although I was quite sure my name was well-known in this office by then, I was not about to be screened away again. So I told the receptionist only that I was a client and that I had a gift for Jason … and then held up the Starbucks bag with a smile.
"Oh, how sweet!" the receptionist said. "Let me go get him for you …"
When Jason walked around the corner, I introduced myself. "I'm Nancy Bennett and I've just flown in from San Francisco this morning so I can work with you personally to ensure that my client's loan papers will be sent out today." His jaw dropped as I shook his hand, he turned a lighter shade of pale, as you can imagine. He was busted and he knew it.  But I didn't want to throw it in his face. I simply wanted to work with him to get what was needed that day and then fly home.
He was quite literally speechless for a few moments, and then he started in on a pile of excuses. He probably never imagined that anyone would actually give up on the calls and emails, only to land right in front of him with breakfast (and lunch) in-hand.
I told Jason that I was not leaving his office that day until the loan documents were approved and sent to the title company … and I meant it. I literally spent the day (6.5 hours) in his conference room as he came in and out with updates, which were little more than excuses for unreasonable delays.
Each of his "updates" pointed to something that should have been processed weeks ago. It soon became clear that this loan had never really been approved in the first place. I realized at that point why there had been so many empty promises, because there were still so many outstanding issues. Nobody at this lender's office had any intention of moving this loan along … until a Realtor took root in their conference room.
At the end of a long day and after many hard discussions, the loan docs made it to the title company back in the Bay Area.  The buyer hustled over with his agent to sign off and got the papers back to the lender, who promised to process them immediately for the final funding.
I left Salt Lake City that night feeling a slight sense of accomplishment, albeit couched within a squirmy little feeling that this still wasn't over.  After another long day of phone calls and escalations with this lender, the loan was finally funded the following day and escrow closed.
The nightmare finally ends.
After almost 7 hours at the lender's office in Salt Lake City and another 6 hours the next day hammering this lender to make good on his promises, this file was finally closed and the home buyer had a new home!  The other transactions were able to close a few days later and ultimately everyone was happy.
The point of this story is that this is not the first time that out of area lenders or internet lenders have overpromised and under delivered.  There are many stories of people losing their deposits, losing the home they wanted to buy, and losing their patience with lenders who use teaser rates to hook you … then turn around and not deliver.
Remember that Realtors have built solid relationships with local lenders who process loans properly, on time, every single day. Take advantage of these relationships for your home purchases and refinances. Reputable real estate firms have built a trustworthy network for clients like you, so that your experience buying a home will be a dream, not a nightmare.
Using an internet lender could be fine some of the time … however, trusted local lenders will probably get the job done better and on time.
Until next time …. Nancy
Nancy Bennett, REALTOR, Keller Williams East Bay CalBRE 01399870
Nancy Bennett has over 20 years of sales and marketing experience, with 10 of those years selling real estate in the East Bay. She's an award-winning real estate agent in Contra Costa County, the #1 Realtor in The Crossings neighborhood, and she heads up The Bennett Team – the leading real estate team at Keller Williams East Bay. She's won the Five-Star Professional Award in Real Estate for 2012 and 2013.
Nancy is also a member of the National Association of Realtors, the California Association of Realtors, the Contra Costa Association of Realtors, the Fortune 400 Masterminds, and Contra Costa Realtors in Motion. She serves on the Agent Leadership Council, as well as being a faculty member and mentor to new agents at her office.
Nancy is a licensed foster parent and a volunteer with local organizations such as Meals on Wheels and Youth Homes in Walnut Creek.  For more information, please visit www.BennettBetter.com or reach Nancy directly at: Nancy@BennettBetter.com.