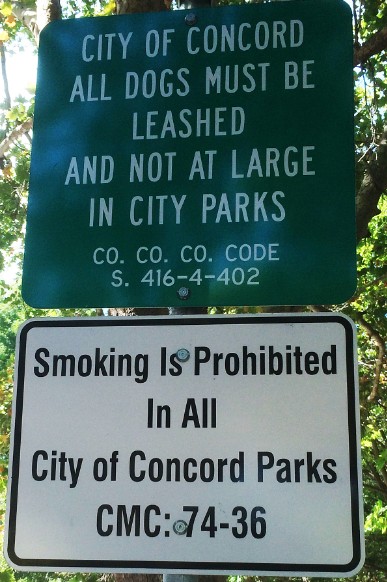 >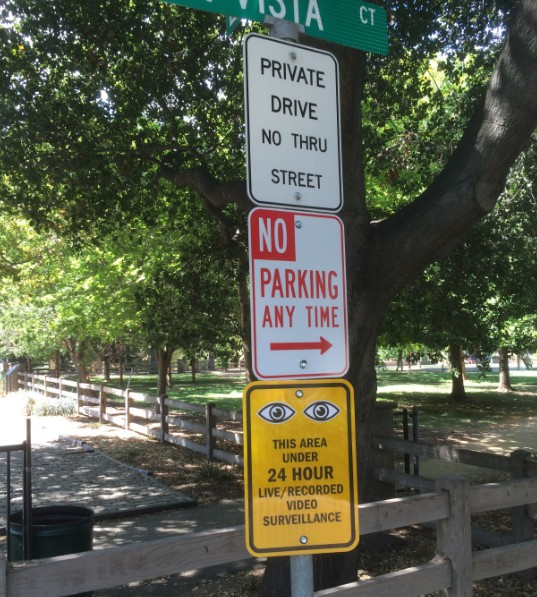 >
Neighbors in the area of La Vista Ct. in Concord are fighting back against drugs & crime in Markham Nature Park.
For many years, people have used Markham Nature Park as a gathering spot for drug-use, and several vehicle break-ins, robberies and other crimes have been reported in the park throughout the past few years.
Now, neighbors asked the City of Concord to put a "no smoking" sign up in the park, and they've also placed a sign warning others that they are under 24-hour surveillance.
Do you think the signs & video surveillance will work?
Thanks to Cal for the pictures!