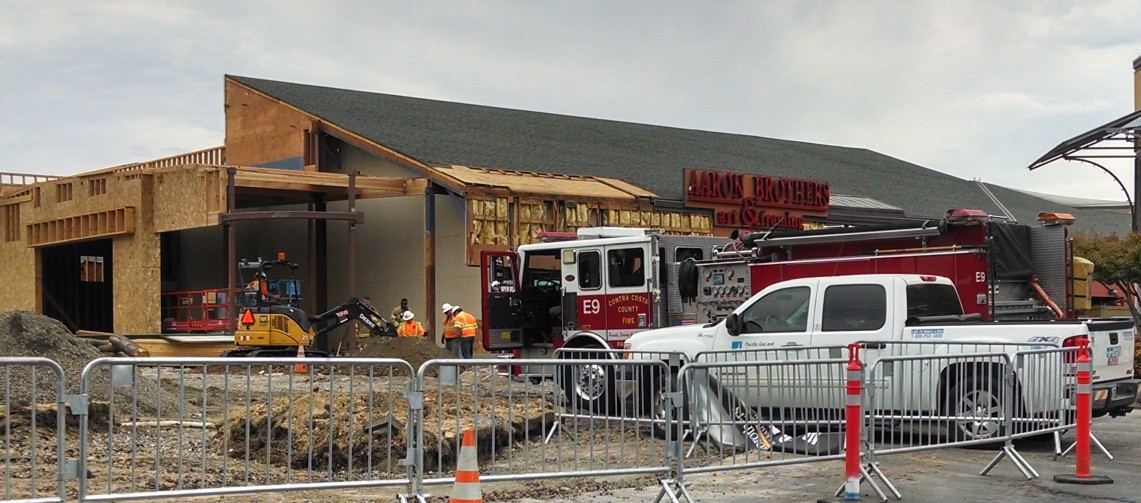 >
A natural gas leak has forced the evacuation of businesses in the Willows Shopping Center on Diamond Blvd. in Concord.
The leak is near the area that is currently under construction.
No injuries have been reported.
Thanks to Aaron for the picture!
UPDATE, 4:18pm: A gas leak prompted evacuations at the Willows Shopping Center in Concord this afternoon, a PG&E spokeswoman said today.
A third-party crew digging in the area struck a 3-inch plastic gas main, prompting the evacuation of some stores in the shopping center, PG&E spokeswoman Tamar Sarkissian said.
Utility crews responded and stopped the flow of gas, Sarkissian said. She said the crews hope to have the main repaired by 5:30pm.
No one was injured as a result of the leak, she said.