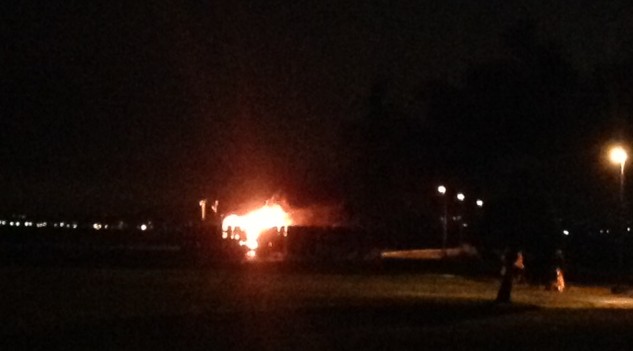 >
A pier at the Martinez Marina is on fire.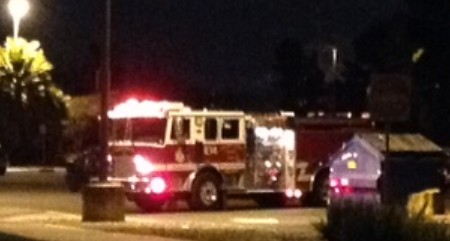 >
Firefighters are having a tough time accessing the blaze, and are trying to back an engine into the area of the fire.
Several units from ConFire are on scene, and the cause of the blaze is unknown at this time.
Thanks to Craig Cannon for the pictures!
UPDATE, 12:21am: The fire has been extinguished.