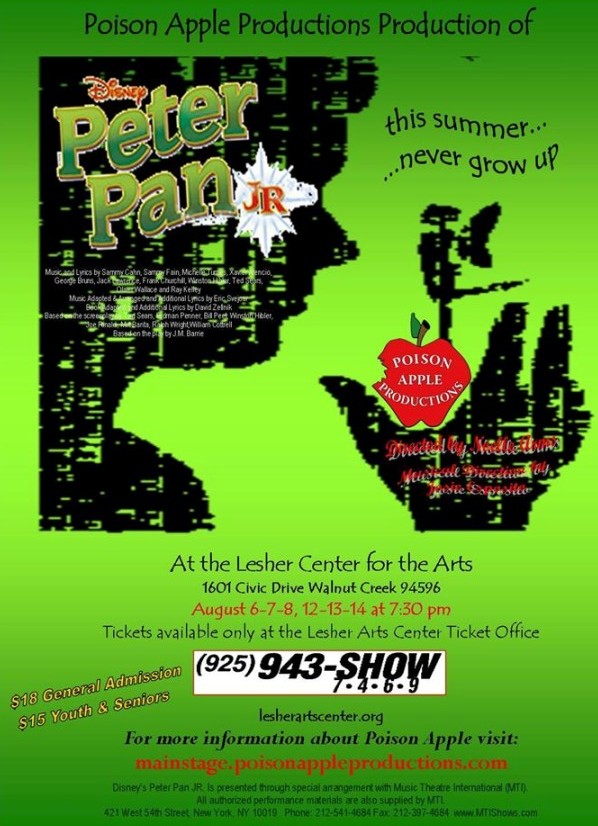 >
Local kids ages 8-18 from Concord, Clayton and surrounding cities are performing in Peter Pan Jr. at the Lesher Center for the Arts.
Since before school let out in June, these kids have been rehearsing for 4-5 days per week, sometimes till 10:30pm. Opening Night is this coming Wednesday, August 6th and tickets are cheap!
Only $18 for adults and $15 for kids. Come see Pirates, Lost Boys, Fairies and Mermaids! And of course Peter Pan and Hook! Never Grow Up, even if only for one evening!
Call 925-943-SHOW for tickets & showtimes.