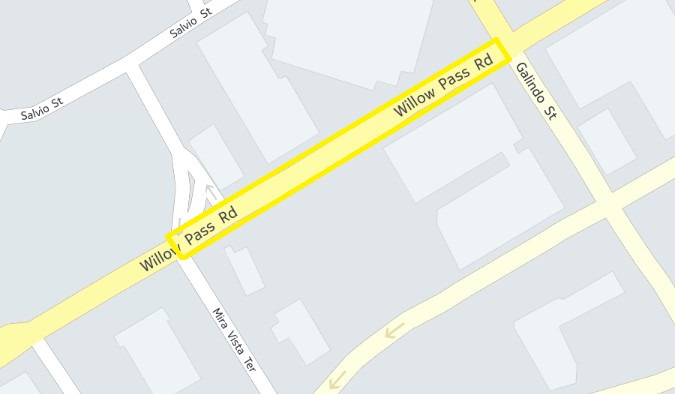 >
We're still getting questions about this, so we thought we'd repost.
Motorists are being advised to expect delays on a major downtown Concord thoroughfare as crews work to upgrade a sewer line in the area.
The roadwork will take place on Willow Pass Road between Mira Vista Terrace and Galindo Street from 8 a.m. to 6 p.m. Monday through Friday starting, with a target completion date of Aug. 29, according to Concord Police.
Willow Pass Road will be open but traffic will likely be slow in the area due to lane closures, according to police.
During the seven-week project, crews will replace aging sewer lines, many of which date back to the 1940s and 1950s.
The project is being paid for via the city's Sewer Enterprise Fund.