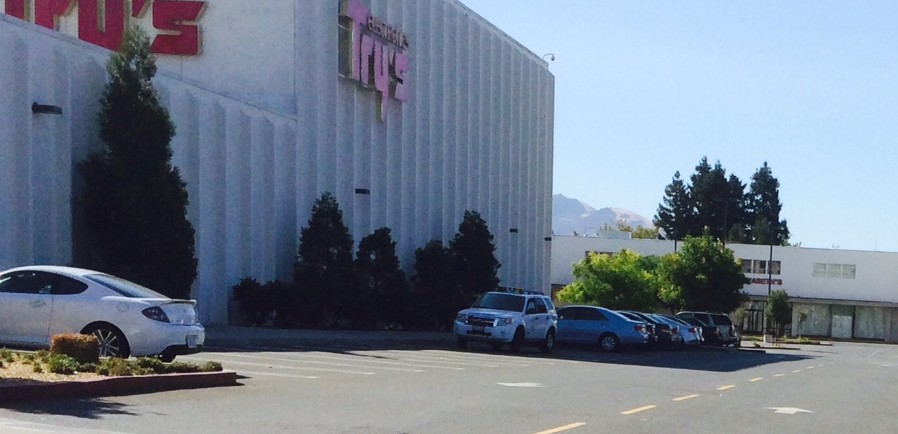 >
A customer at Park-N-Shop on Willow Pass Rd. in Concord is frustrated with the lack of security in the front of the shopping center, and she wants something done about it.
Here's her story….
I'm writing this email as a complaint against the security guard who patrols their lot and am hoping you will post this story on Claycord to get the attention so something is done about this problem.
Often times, I see the security guard waiting on the back side of the parking lot FOR HOURS at a time, where there is not much going on for him to be there the whole day.
The only thing I see him doing is leaving yellow tickets on cars threatening to tow them. Considering the ample parking in the parking lot, I don't believe this security guard was hired to become a meter-maid. Three weeks ago a friend of mine had her car stolen near the shopping center, the week after that a friend of mine had his drivers side car window bashed in, and had personal items stolen from his car IN the parking lot.
In addition, I have been approached by younger people who appear to be gang affiliated and harassed by them. I also have seen shop lifters, homeless people who appear to be drunk or under the influence, sleeping and pan handling and much more things that make me feel unsafe to shop in the shopping center.
My reasons for this email is to express my frustrations with the security guard's priorities. Instead of focusing on the back side of the lot, why doesn't the security guard focus on the side of the shopping center, which receives much more traffic.
If we have an active security guard on duty who is doing his job, I would feel much safer and more comfortable to shop in the shopping center.
I constantly shop at Frys, Starbucks, 99 Ranch Market and The Sunrise Bagel Shop. I have my nails done, and often times I go to Burlington Coat Factory as well. If the security services don't straighten this issue out, all of these businesses will lose my continued business. There no use for a security guard who doesn't have his priorities straight.
Claycordians, do you shop in Park-N-Shop? What's your opinion on the security?