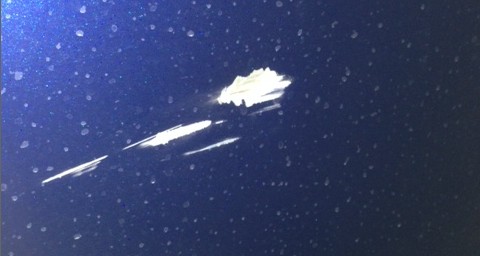 >
A vehicle was hit with a rock this morning on Ygnacio Valley Rd. in Concord, according to the driver, who says it happened just after 2am.
Here's the story….
I was headed to work this morning at 2:20 am, headed down Ygnacio Valley Rd. towards Walnut Creek. Just before I reached Cowell I heard what sounded like an explosion in my car. It hurt my ears. I slowed down and carefully searched for the source. It's 2:20 am and I am a female, no way I'm stopping to investigate unless I smell smoke or my car is disabled. When I got to work, I got out of my car and searched again. Nothing inside my car but I did notice a large gash in the side of my car that wasn't there before. It was clearly a rock that had been thrown at my car. There were no other cars on the road and with the location, there is no way my tires kicked it up. Just want to warn others to be careful.
Sorry this happened to you. Hope they don't kill somebody next time.