>
Traffic Jammin' with Janis Mara – Every Monday at 2pm on Claycord.com.
TRAFFIC JAMMER: Greetings, all! This Claycord.com column is for everyone who negotiates the highways and public transit of the Bay Area. It runs every Monday at 2pm and answers your commuting and transportation questions.
Email your questions to trafficjammin@claycord.com.
COMMUTER: The other day, you discussed that it was illegal for a reader driving straight through two double yellow lines to get to an "official" turn lane – that makes sense.
But it is legal to drive into one to turn left into a driveway, right?
Is it legal to (usually turning left) pull into one from a driveway and wait to merge into traffic? 
–JB
TRAFFIC JAMMER: The Jammer turned to our resident law enforcement officer, Officer Leo, for help with this one, and he truly outdid himself. This is so brilliant, the Jammer thinks it should be in the DMV handbook. Here is his response, complete with photos:
Let's first clarify the language.
Double yellow lines = 2 lines. Looks like: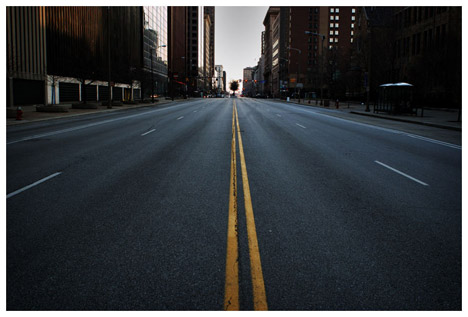 >
Two sets of double yellow lines = 4 lines.  Shown here with hash marks in the space between: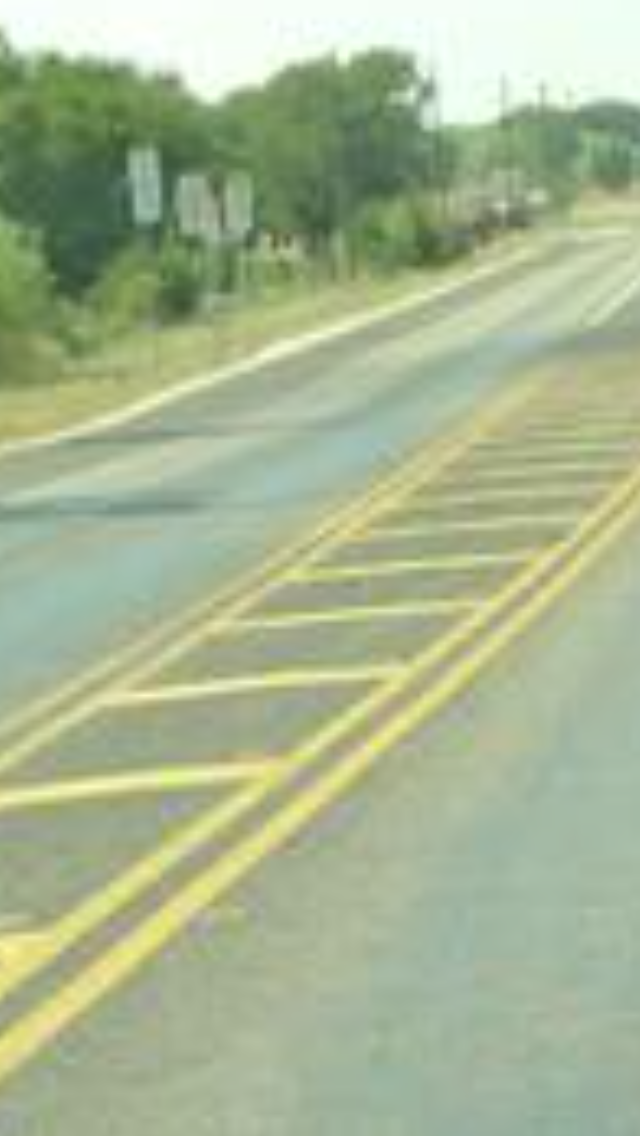 >
And a two-way left turn lane has two solid outside lines and two broken inside lines.  Looks like: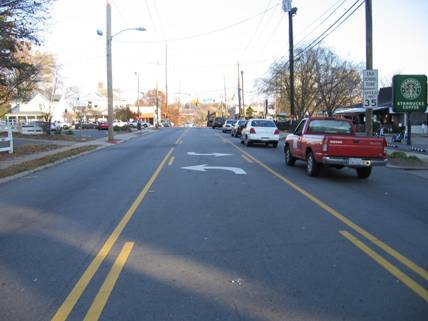 >
OK.  Back to #1.  Double parallel lines indicate two-way traffic.  You may turn left, but cannot pass.
#2.  Two sets of double parallel lines that are two feet apart. Imagine a brick wall. Also referred to as a painted traffic island.  Thou shall not cross.
#3.  Two-way left turn lane.  You may enter to start or complete a left or U-turn. You cannot travel in one for more than 200 feet.
COMMUTER:  The intersection at Rolling Woods Way and Pine Hollow Road (in Concord) is very dangerous. When you turn left onto Rolling Woods from Pine Hollow you must yield to oncoming traffic. There is no sign stating, "Yield on left turn." A sign should be added, a left turn lane with a left green arrow light should be installed or just change the intersection to stop signs in all three directions.
Sometimes cars turn right in front of oncoming traffic because the driver is not aware that it is a yield because there is no sign. Also, cars get stuck trying to turn left and cannot go because there is so much oncoming traffic traveling at high speeds. Then it becomes a game of chicken… cars turning left will turn very fast between oncoming cars. It is so dangerous. 
Why can't it be changed to stop signs? There are stop signs just a couple of blocks up at Pine Hollow and Pennsylvania and it slows the traffic down and allows the traffic to flow smoothly.
–Concerned Mom
TRAFFIC JAMMER: The Jammer shared this note with Ray Kuzbari, Concord's traffic czar, and he sprang into action immediately. "This sounds like a safety issue. I'll get someone on it right away," he promised.
After further investigation, Kuzbari told the Jammer, "We will add a sign on the far left side facing the turn. It might take a couple of weeks to acquire and install the sign." Good job, Concerned Mom, in bringing this safety issue to light, and good job, Traffic Czar, in taking care of it! Claycordians, if you can keep an eye on this, please do let the Jammer know if the sign is up in two weeks.
COMMUTER:I live in Sherman Acres, which is at the intersection of Monument Boulevard and Ramona in Pleasant Hill. There is only one way in and one way out of our development.  Almost every day, I, and my fellow residents, am this close to being struck by a red light runner traveling up Monument towards Contra Costa Boulevard.  The same thing goes for red light runners crossing Monument, from the Buskirk Avenue intersection where Kohl's is. 
I have had so many close calls.  I am hoping that some traffic cops can plant themselves in and around this area to catch these guys.  Anyone else out there having the same issue?
–Guidoboss
TRAFFIC JAMMER: Pleasant Hill Claycordians, have you observed this problem? The Jammer is going to reach out to the police, but the more information she can convey, the better. Thanks!
TRAFFIC JAMMER:  And finally – at the suggestion of one of our brilliant frequent Claycord posters – what is your favorite car-themed movie … or just a movie in which a car played a major role? Just as a data point, for the Jammer it was probably "Vanishing Point."
TRAFFIC JAMMER: That's it for this week – see you next Monday. Be sure to cruise by Claycord.com at 2pm for more traffic intelligence. Remember, whether you drive, walk, bike or hop Amtrak, BART or AC Transit, Traffic Jammer Janis Mara is here to answer your questions.
Send your questions to trafficjammin@claycord.com