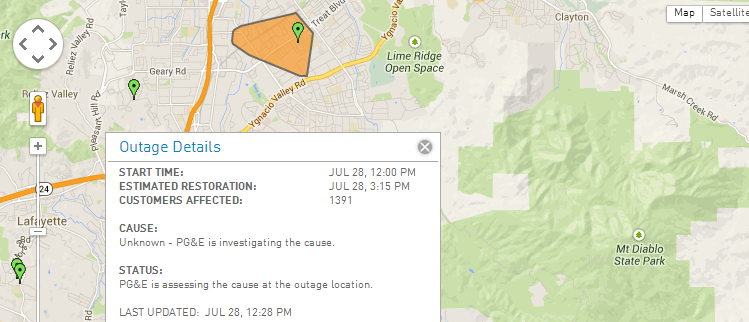 >
About 1,400 people are without power in Claycord after power lines fell down and a transformer caught on fire on Bancroft Rd. in Concord.
The blaze has been extinguished, but homes and businesses in Concord & Walnut Creek in the area between Bancroft and Oak Grove, and between Ygnacio Valley Rd. and David Ave. are now without power.
It is unknown what caused the blaze, but it appears a nearby fence caught on fire first, and the fire quickly spread to the wires and the transformer.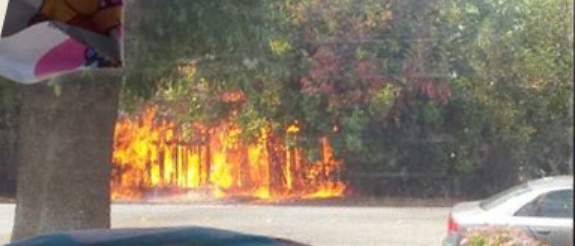 >
No injuries were reported, and PG&E says the power should be back on by 3:15pm.
Thanks to Shurizaday for the picture!
UPDATE: Power has been restored to most businesses in Oak Grove Plaza (Treat & Oak Grove).